Harry Again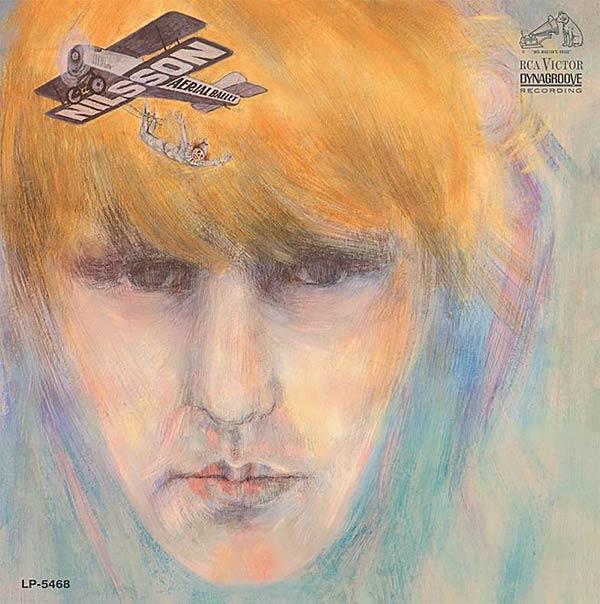 The long overdue rediscovery and re–enshrinement of Harry Nilsson that began with the 2010 release of the film,
Who is Harry Nilsson (And Why is Everybody Talkin' About Him?)
shows no signs of abating which is a good thing for fans of the man's songwriting and most of all, his peerless voice.
Before we get to the most recent Nilsson releases there's one from last year that deserves special mention. Last September, the German reissue label Speakers Corner Records, released a fabulous LP re–pressing of Nilsson's quietest masterpiece, 1970's Nilsson Sings Newman. Listened to against the original LP pressing (LSP-4289), the Buddha 30th anniversary CD from 2000 and the new CDs from The RCA Albums Collection (which, if you are still playing CDs, remains a great bargain at $80.00 for 17 CDs), this is a very careful and detailed vinyl pressing. The feathered edges of Harry's vocals here have never been more apparent. And this despite the fact that my copy came soaked and dirty as hell thanks to being left in the rain by those happy, dedicated folks at the USPS. Just piano and voice, this has always been a bit of a controversial record for a number of reasons. Nilsson served as his own producer for the first time, which means that personal demons, previously held in check, are perhaps beginning to be audible. One nice touch is that all four of the mixing and mastering engineers were pictured in the car on the back cover shot. The arrangements are simple. The overdubbing like the organ on "I'll Be Home" is mostly tasteful, though some object to the many voices layered on it and the swelling conclusion to "Living Without You." Samples like the breezes on "Cowboy" were still a new trick in 1970. And Newman's sensitive piano accompaniment is sterling throughout. Best of all though, Nilsson sings his ass off on all these tunes. Not sure his voice was ever in better shape or was recorded better.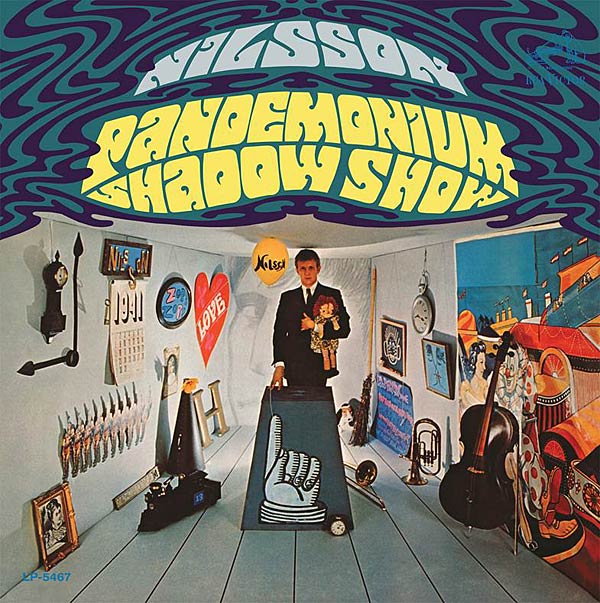 Sundazed has just reissued LP pressings of the lesser known mono versions of his first two records, Pandemonium Shadow Show and Aerial Ballet. Happily, although the original artwork on the cover of Aerial says "Dynagroove," both of these LPs are high quality heavy pressings. The most pronounced flavor on both can best be described as Beatle–ly, a trend that culminated in Nilsson's clever 1967 tribute track, "You Can't Do That," on Pandemonium which mixes 22 Beatles song together. No surprise then that not long after that album's release, Lennon tabbed Nilsson as his favorite American artist.
More attractive to collectors is the mono pressing of Aerial Ballet which was only widely released in the UK upon its release in 1968 and was only available as a very rare domestic issue until now. Nilsson's second studio album (not counting the Skidoo soundtrack), is rightly famous for the inclusion of "One" (made most famous by Three Dog Night's stormin' arrangement), and Nilsson's immortal take on Fred Neil's "Everybody's Talkin.' " Without getting mired in the whole mono vs stereo morass—source tapes that were mono, different mixes, the original sonic intentions—the mix between the mono and the original stereo LP pressing (not to mention the flatter, brighter CD) is very different. In the mono, Harry's voice is pushed forward, the reverb more pronounced, the violins fuller behind. A fantastic example of why mono still has allure for the audiophile community.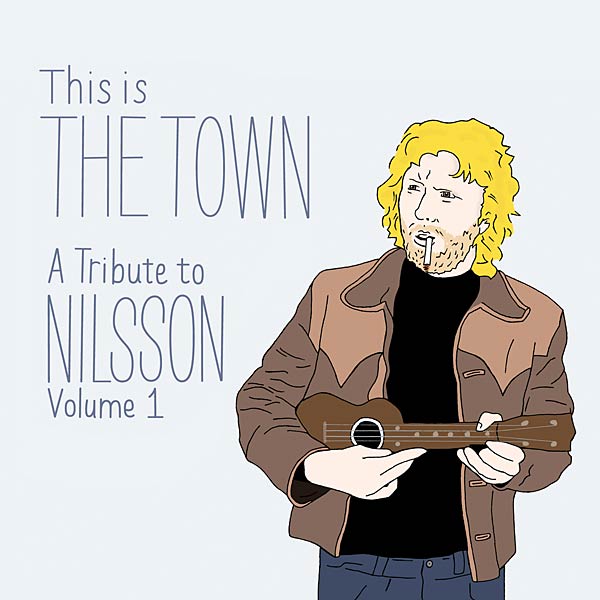 As proof that Nilsson's tunes and voice continue to influence a younger generation, there's This is the Town, A Tribute to Nilsson, Volume 1. The best part of this project is that it was all recorded in the same studio by producer/engineer Kenny Siegal in Catskill, NY. That may also be the biggest problem because despite some inspired covers, this milky yellow vinyl LP lacks the big name performer knockout punch that would give it wider exposure. That said, Langhorne Slim's "Early In The Morning" is nicely gruff. Sweet–voiced Dawn Landes uses a coo to nail "You're Breakin' My Heart." On the less interesting side are Tracy Bonham's making a march out of "Everybody's Talkin'" and Brian Dewan's spoken word run through of "Coconut." Harry's daughter Annie does an oddly slow, "Gotta Get Up."
Clearly a lot of work went into this project, and what it lacks in starpower it more than makes up for in spirit.