Garrard 301 & Thorens TD 124 turntables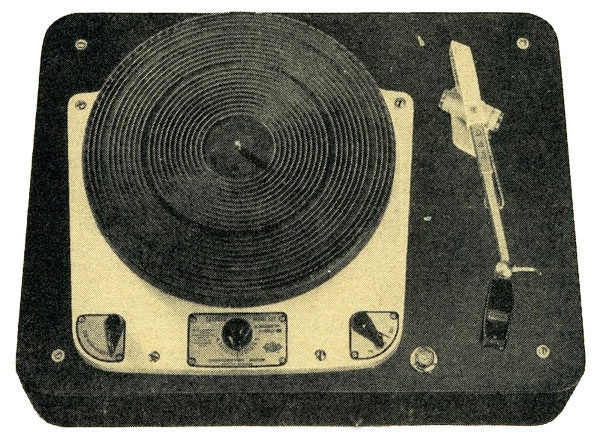 An editorial note:
We recently republished
Stereophile
founder J. Gordon Holt's
1966 review
of the Swiss Thorens TD-150AB turntable. This was the first high-end 'table I bought after leaving university and earning a wage. But as good as I felt the TD-150AB to be, with its belt drive and sprung suspension, it was sonically overshadowed both by Thorens's TD 124 turntable and by the English Garrard 301 turntable. The idler-drive Garrard and belt/idler-drive Thorens, both introduced more than 60 years ago, proved to be two of the most significant turntables ever brought to market. Deputy editor Art Dudley uses both; editor Jim Austin uses the Thorens, as did the magazine's copy editor for many years, Richard Lehnert.
"The exceptional Garrard 301 and 401 turntables, designed by Edmund W. Mortimer and produced between 1953 and 1975, are considered by some to be the greatest of all," wrote Art Dudley in 2011. And "with its 10W motor, 10-lb lower platter, clutch-decoupled upper platter, combination drive system of belt and idler wheel, and sculpted good looks, the 22-lb Thorens TD 124 took the audio world by storm," he wrote in a 2008 review of the book Swiss Precision: The Story of the Thorens TD 124 and Other Classic Turntables. "After the Garrard 301 of 1953, the TD 124 was the player to which most European and American hobbyists aspired, and by the time production ceased in 1967, Thorens had made more than 90,000 of them," he continued.
Art described buying a used Garrard 301 turntable, originally made in 1957, in February 2011. He carefully took it to pieces, including many photos of its construction in his column, then discussed designing and making a plinth for the turntable in his March 2011 column. The refurbished Garrard gave years in the service of Art's music until he recently replaced the main bearing with one manufactured in Thailand, the Buddha Bearing.
In his January 2008 column, Art wrote that he found a slightly-better-than-average deal on a Thorens TD 124 Mk.II turntable, ca 1967. He described bringing the Thorens back to life in his May 2008 column, then discussed the possible reasons why this turntable sounded as good it did in his October 2010 column. He also noted the effect on its performance obtained by mounting it on an OMA slate plinth in this column. (Jim Austin still uses his TD 124 on an OMA plinth.)
Art returned to the TD 124 in his December 2013 column, when he discussed using it with a Thorens TP 14 tonearm, and in his February 2014 column, where he discussed refurbishing the motor of the TD 124 he had purchased from Richard Lehnert. So without further ado, from our March 1963 issue, here are J. Gordon Holt's brief reviews of these two classic turntables.—John Atkinson
Garrard 301
Slightly higher rumble than the Thorens TD 124, but equally low speed variation and high dependability. New ones may require some break-in and occasionally some adjustment when purchased, but from that time on, occasional lubrication is all they will need for a very long time.
Thorens TD 124
Like all mechanical devices, this needs occasional servicing to keep it in peak condition, but it is very durable, its rumble and speed variation are exceedingly low, and the manufacturer's quality control is excellent. The removable side panel that mounts the pickup will appeal strongly to those who like to experiment with different pickups.—J. Gordon Holt