The Fifth Element #80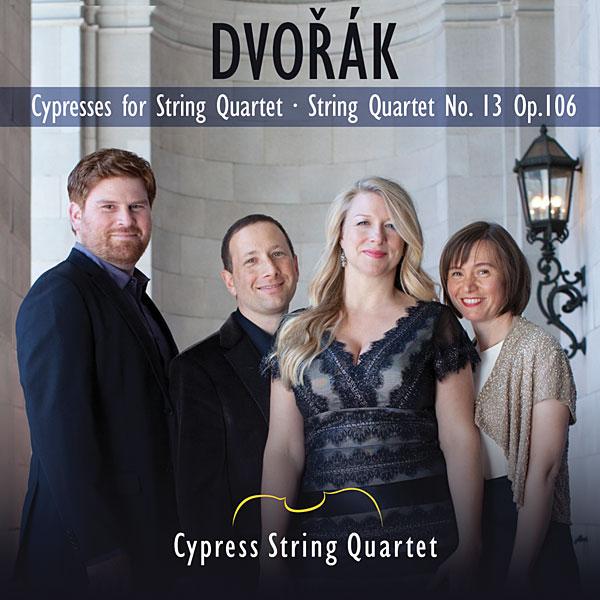 First, two noteworthy CDs. San Francisco's Cypress String Quartet, whose set of Beethoven's late quartets and high-resolution downloads I praised in the April issue, is back with a new CD (Avie AV2275) that explores their musical roots.
The quartet takes its name from Anton°n Dvorák's early cycle of 18 love songs, Cypresses, which he composed in 1865, between his first and second symphonies. (The title is meant to evoke barren solitude.) Later in his career (1887), Dvorák transcribed 12 of the Cypresses songs for string quartet alone.
One word that often crops up in discussions of Dvorák's music is charming. While these transcriptions are indeed charming, they don't lack depth of feeling—it's just that youthful romantic passion has now been refracted through a lifetime of experience. Listening to these performances, I got the impression that Josefína Cermáková, who inspired Dvorák's love songs, might have had the same place in Dvorák's emotional life and development as a composer that the young soprano Johanna Richter later had for Mahler. "The little one that got away," perhaps.
The companion work on this CD is Dvorák's String Quartet 13 in G, Op.106. As popular as is the String Quartet 12 in F, Op.96 ("American"), I think that there can be little doubt that Quartet 13 is the greater work. In writing the "American," Dvorák strove for simplicity and melodiousness—with great success. Quartet 13 is perhaps not as immediately accessible, but its depth rewards repeated listenings, especially to its slow movement—to my mind, the most Beethovenian of Dvorák's quartet movements.
Fans of the Cypress Quartet's Beethoven recordings will recognize their polished self-assurance, and the technical excellence of the recordings. That said, I think that the Cypress tweaked its musical approach to play Dvorák, and quite properly so—it's a little more "Romantic," with some expressive slides that would not have sounded as at home in Beethoven.
The Cypress Quartet earlier recorded (and self-released) Dvorák's "American" quartet for a disc that also includes Charles Tomlinson Griffes's Two Sketches Based on Indian Themes and Barber's famous String Quartet (CD Baby 179991). Much information and many sound bytes can be found at www.cypressquartet.com. I'm told that, by the time you read this, Avie, which has licensed the Cypress's self-produced Dvorák masters, will have made hi-rez downloads available. Highly recommended.
Last year, I repeatedly raved about Joel Frederiksen and Ensemble Phoenix Munich's Requiem for a Pink Moon: An Elizabethan Tribute to Nick Drake (CD, Harmonia Mundi HMC 902111). The disc has since become one of my Records 2 Die 4 (February 2013, p.73). If Requiem for a Pink Moon has resonated with you, here is a most unlikely but very important piece of Drake's backstory.
I am indebted to Ariel Bitran for posting on Stereophile's website a news item about the then-upcoming release of an eponymously titled CD consisting of home recordings of Nick Drake's mother, Molly Drake, singing 18 of her own songs (CD, Squirrel Thing Recordings ST 4). I had hardly finished listening to the first sound byte, from the song "I Remember," when I pre-ordered the CD. To sum up this music, one could hardly do better than Ariel did: "Like her son's music, Drake's songs carry both a pensive sadness and a star-gazing optimism."
The songs were recorded in the 1950s, live in the Drakes' home, first by cutting lacquers or acetates, and later on early magnetic tape. The sonic restoration by John Wood and Simon Heyworth is altogether amazing. The CD packaging is obviously a labor of love, with an elegant letterpress jacket, a nonwoven inner sleeve, and an extensive booklet that includes a biography of their mother by Nick Drake's sister, Gabrielle.
Molly Drake wrote her songs for herself, perhaps less for her own enjoyment than for something between catharsis and therapy; she never sought publication or performed them in public. Her songwriting is introverted, literate, and undemonstrative, at least on the macro scale. You can't imagine Kate Smith belting out these introspective short stories set to music. Minor keys and slow tempos predominate. In listening to this private music, you just might be able to hear where Nick Drake picked up his craft.
If Nick Drake's music means a lot to you, or if Requiem for a Pink Moon has captured your imagination, by all means buy this CD. But I suspect that most casual listeners who don't share those minority enthusiasms might be a bit baffled by home recordings of a young British upper-middle-class mother with a small but pleasant, always tuneful voice, singing 1940s-ish story songs recorded in monophonic sound of low fidelity. A quick listen to the sound bytes should guide you.
Unison Research S6 integrated amplifier
I had my first home encounter with a Unison Research product when I reviewed their S2K single-ended integrated amplifier ($2000) for the November 2002 issue. Despite the fact that the output from the S2K's KT88 tubes was only about 15Wpc, I found it delightful with a very wide variety of music, from Jesse Colin Young's Light Shine and the Cowboy Junkies' The Trinity Session through the Quartetto Nuovo's recordings of the Debussy and Ravel string quartets. The S2K threw in the towel only with things like the climaxes in Mahler's Symphony 6. That said, works as large-scale as Vaughan Williams's An Oxford Elegy were surprisingly dynamic. Perhaps that was related to the heftiness of the S2K's output transformers, which accounted for a large portion of its 36 lbs.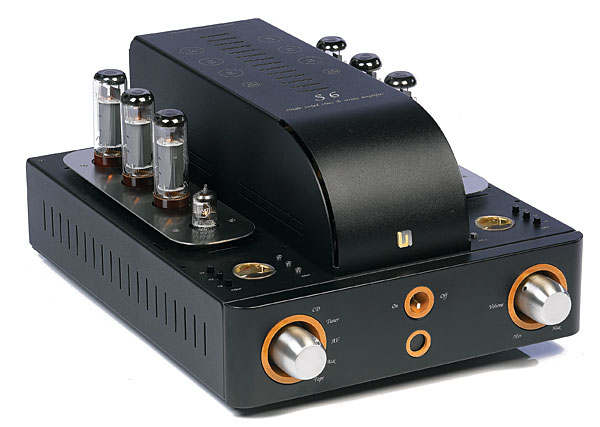 I said of the S2K's essential timbre, "this thing just sounded right," offering "fatigue-free tonal lusciousness" combined with "smoothness and articulation." I further enthused, "The S2K sounded rich without being sludgy, opulent without being slow or rolled-off, relaxed without being lazy. I switched the thing on and got a whomping big dose of music."
I don't know if anyone back then bought an S2K on my recommendation, but if they did, they got a world-class bargain, in that the price of 10 years ago looks very attractive now. Be that as it may, the S2K earned a place on my very short list of components I've reviewed that I now wish I had bought—not only for its sound, but also for its handmade quality and different-drummer industrial design, which are hallmarks of Unison Research's tube products.
Unison Research was founded in 1987 in the northern Italian town of Treviso. In 1998 the company was reorganized to bring in new partners, and many of the predecessors of today's products were designed in that era. In 2000, Giovanni Nasta became managing director, and I gather that Unison's corporate kinship with Opera Loudspeakers came about then. The two companies share corporate ownership and manufacturing space, but not product design or day-to-day management. That said, obvious philosophical agreements and practical synergies are involved, not least of which are shared importation and dealers.