The Fifth Element #75 Page 2
Each guitar is the subject of a two-page spread that includes Arnold's history of the guitar and of his connection with it, and two or more photographs by Fritchie. There is often a smaller close-up of one feature of the guitar, and always a large image of the guitar in an environment. One of the smart things they did was to let each guitar take the stage alone—no people appear in the landscape shots. People would have drawn the eye and mind away from the guitars and their unseen makers.
The guitars range from an 1840 Parlor Guitar made by Nicholas Henry in Mirecourt, France, to a 2008 Gold Tone Resophonic. Even if you're not a guitar player or enthusiast, this book is worth the cover price for its often stunning visual beauty and its value as cultural history. Arnold is a successful composer of music for television (such as CNN's and The Weather Channel's various ID jingles), and Fritchie is a highly regarded editorial and portrait photographer with more than 50 magazine covers to his credit. The book's layout, paper, printing, and binding are first-class. (Brown Books Publishing Group, 2012)
8. Grace Designs m903 D/A headphone amplifier: $1895
The category of combination headphone amplifier and D/A converter began in pro audio a little more than 10 years ago. Since then, dozens of companies have entered the field with offerings at all price levels and with varying feature sets.
Grace Designs' original m901 was a favorite of mine. Its successor, the m902, added line outputs (so it could function as a line stage and monitor controller), headphone crossfeed psychoacoustic processing, and a USB input. Except for industrial design and ergonomics, which remain the same, the m903 is either new (DAC, USB 2.0 module, transimpedance amplifier circuit, and volume control) or improved (power supply, balanced current-to-voltage converter, headphone crossfeed, and s-Lock PLL digital lock). It uses an asynchronous USB 2.0 circuit developed by Wavelength Audio's Gordon Rankin.
I reviewed the m903 in my December 2011 column. Such judgments are entirely subjective, but I think that for its ratio of audio performance to price, build quality, and such intangibles as enjoyment of ownership, the m903 is one of the highest-value audio products available. And the m903 is made in the US. (www.gracedesign.com)
7. Auralex WavePrism Sustain Bamboo Acoustical Diffusers: $682.50/pair
Between low-profile, wooden acoustical diffusion panels and the fact that cloth-wrapped acoustical panels now can be had custom-printed with art images, there are few good excuses left for substandard room acoustics. Admittedly, before, "cityscape" foam diffusers such as RPG's Skylines, as effective as they were, struck many as out of place in a home environment, as did fabric-wrapped panels in slate gray. But the latest generations of engineered products for acoustical diffusion are made of handsome natural woods such as Paulownia or bamboo and are only 3" deep.
Each WavePrism Sustain's 2'-square panel is divided into 49 cells of varying depth, which scatter sound over a far wider area than can a flat wall or ceiling. At $682.50/pair, the WavePrisms aren't cheap, and you'll need at least four pairs to make a significant impact in a room of small to medium size. Six pairs ($3780) would be better, and eight pairs ($5040) perhaps optimal. You could emplace eight pairs in four rafts of four panels each, with space between the rafts to give a coffered-ceiling effect. For most rooms, I can't think of a better way to improve your system's sound—and it will be an improvement you won't have to strain to hear, or imagine you're hearing. (www.auralex.com/sustain/waveprism.asp)
6. Harbeth P3ESR loudspeaker: $2200–$2400/pair
Harbeth's latest variation on the theme of the BBC's 1970s-vintage LS3/5a Outside Broadcast minimonitor is one of those products that just gets it right. For most daily listening to music for pleasure (though not to experience edge-of-stage volume levels from Metallica or Mahler), the P3ESR might be all you need (see ).
The P3ESR's shape and fit'n'finish are just about perfect. I love the construction details, such as the removable cabinet back, and the way the mid/woofer is mounted from behind the front panel. I also love that they're made in the UK. Available finishes are cherry, black ash, maple, rosewood, and eucalyptus.
I suggested to a music-industry friend that he buy a pair of P3ESRs, and he was delighted to find that, under the grilles, the front panels had book-matched veneers. An audio friend has heard a great many setups in my past and present listening rooms, dating back to the massive ESP Concert Grand speakers. He recently told me that he thought that, of them all, the best sound ever was from the P3ESRs driven by the Leben CS600 32Wpc tubed integrated amplifier (see next). I can't imagine any sane person getting buyer's remorse over Harbeth's P3ESR. As they say on Wall Street: Buy and hold. (www.harbeth.co.uk)
5. Leben CS600 tubed integrated amplifier: $6495
One overworked bit of audio praise is to call a piece of audio gear a "work of art." I think that phrase actually isn't often applicable, because what goes on is mostly engineering. For example, I would never be tempted to call Grace Design's m903 headphone amp a work of art; it's just an example of great engineering. However, I'm tempted to call Leben's CS600 a work of art, despite the fact that it doesn't look much different from equipment made 50 years ago by Fisher or Marantz. Perhaps it's because the Leben's appearance has its own identity, and that the overall look is restrained and unselfconscious. Be that as it may, even though $6495 is a lot to spend on a 32Wpc integrated amplifier, I was thoroughly captivated by the CS600. Several friends with decades of listening experience agreed that there definitely was something special about its sound. John Atkinson himself thought that, in some ways, a Leben-ProAc system was the best sound he heard at the 2008 Festival Son & Image in Montreal; he praised the music's "sheer accessibility." (www.toneimports.com)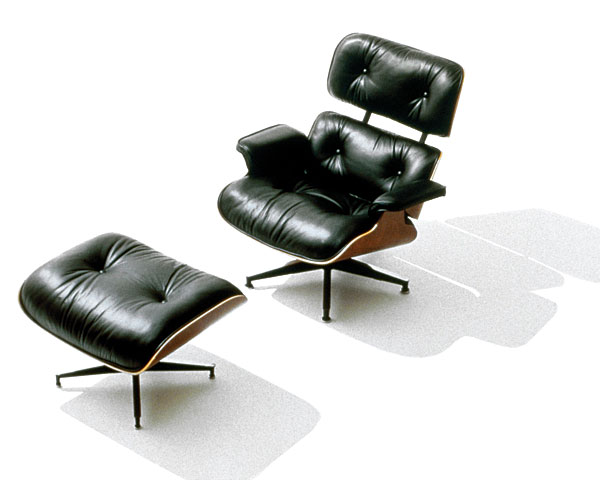 4. Herman Miller Eames Lounge Chair: from $4500
Designers Charles Eames and his wife, Bernice Alexandra "Ray" Eames, created the first Eames Lounge Chair as a gift for a friend, film director Billy Wilder, whose accomplishments include Some Like It Hot. (Future film-score composer supremo John Williams was Marilyn Monroe's rehearsal pianist for that film; she sang her own parts.) The Herman Miller company took the design into production in 1956, and the Eames Lounge Chair quickly became an icon of the "Modern" design style.
Among the Lounge Chair's unusual features are that the module comprising the backrest and headrest attaches to the seat shell at the armrests by means of shock mounts, allowing a degree of flexibility. That and other design innovations result in the veneered outer surfaces of the plywood shells showing no visible trace of such fasteners as nuts, bolts, or screws. No better place to listen! (www.hermanmiller.com)
3. Meridian Control 15 Music Server: $7500
A few years ago, I began to put most of my CDs into iTunes, intending to use my iMac as my main music source. After not that much progress, I stopped. My reasons were many, but the deal-breakers were that iTunes' user interface wasn't set up for classical-music collectors, and the fact that, in quiet passages, I could hear the spinning of the external hard drive. I also was unwilling to buy an entire parallel computer setup, then wait for the price of solid-state memory drives to go down.
Meridian's Control 15 music server addresses both problems. Meridian bought Sooloos precisely because that company's touchscreen user interface was the best for classical collectors (and has since been improved). Furthermore, even with the Control 15 on the coffee table less than 6' away, I could never hear its hard drive spinning. But the Control:15 is not just a better interface; Meridian adds its own proprietary DSP. As a source of data feeding a D/A converter (S/PDIF output only), the Control 15 is clearly superior to my iMac running iTunes; the difference is no contest: chalk and cheese. (www.meridian-audio.com/sooloos/)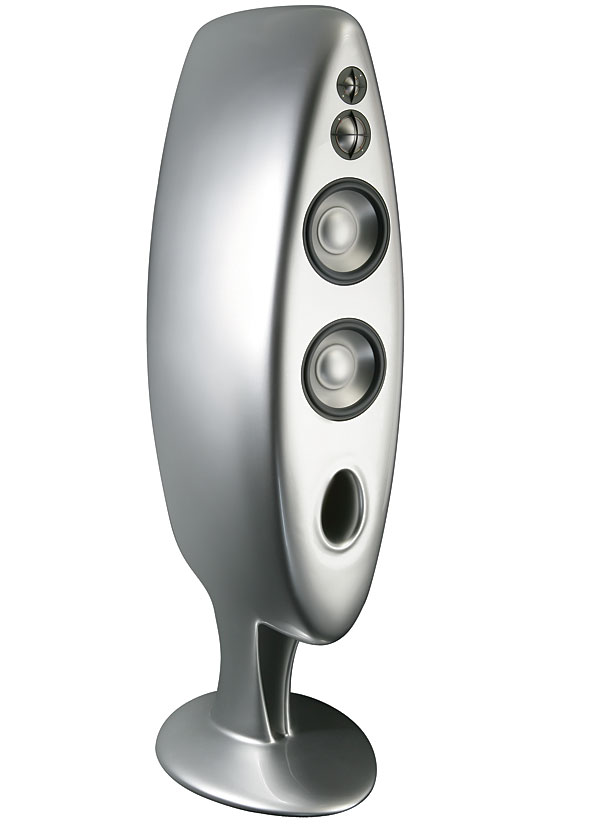 2. Vivid Audio Oval K1 loudspeaker: $25,000/pair
Vivid Audio's nearly full-range Oval K1 (the manufacturer claims a –6dB point of 33Hz) presents a clear and valid alternative to another excellent loudspeaker in the same price range: Wilson Audio Specialties' W/P Sasha. The Sasha has bass extension and slam that the Oval K1 does not, but as I wrote in my October column, the K1 goes about its job with a coherent effortlessness I had never heard before, (www.vividaudio.com)
1. Shigeru Kawai EX 9'0" concert grand piano: $199,500
In its quest to build a world-class piano, Japanese piano manufacturer Kawai borrowed a page from the playbook of Japanese automobile manufacturer Toyota. Just as Toyota went upmarket by creating the Lexus brand, Kawai has gone upscale with their brand Shigeru Kawai (pronounced Shih-GAIR-oo), named after the son of the company's founder, Koichi Kawai. (The current president is the founder's grandson, Hirotaka Kawai.)
Beginning in the 1970s, Shigeru Kawai (the man) began putting in place the foundations that would, decades later, enable Kawai to build a piano that can be mentioned in the same breath as a Steinway or Bösendorfer. In the 1970s, that idea might have struck many as foolhardy or laughable—as would have the idea that Toyota would some day build a car as luxurious as a Mercedes, but with fewer defects. (We all know how that one turned out.)
Kawai's total worldwide turnover is around $1 billion a year. When they put their minds to it, they can build a world-class piano, and their business model for the Shigeru brand seems rather close to Toyota's model for Lexus: The organizational infrastructure, economies of scale, cash flow, and research functions of the mass-market company benefit the upmarket brand, which probably could not survive as a standalone concern selling only a small number of premium-priced products. Shigeru Kawai produces fewer than 30 concert grands a year, in sizes ranging from 5'10" to 9'0". They're built by artisans in a separate area of a new $50 million factory, and sold through a limited number of dealers.
The exclusive features of Shigeru Kawai pianos are impressive. The solid spruce soundboards are aged from three to five years. The nonsounding action parts include components in Kawai's proprietary carbon-fiber/ABS composite. The hammers are made by hand, without artificial hardeners. The bass strings are hand-wound, and the bridges are notched by hand. The most remarkable thing, however, is that during the first year of your ownership of a Shigeru Kawai, a master piano technician from Japan will visit your home to re-regulate, tune, and voice your instrument. (www.shigerukawai.com)