Definition AV: Sony—Simaudio—Nordost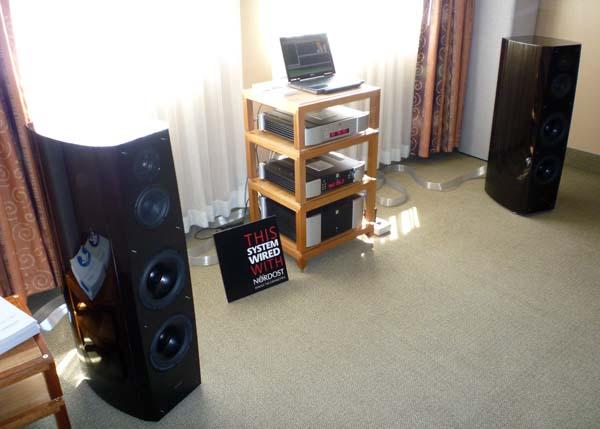 Bijan Vahhaji of Definition Audio Video in Santa Monica presented a system made of Sony's SS-AR1 loudspeaker ($27,000/pair;
reviewed by Kal Rubinson
in July 2011) with Simaudio amplification and front-end. A laptop running the Foobar media player fed signals via USB to the Sim 650D ($7999;
reviewed by Mikey Fremer
in November 2011). Cables were Nordost Tyr 2.
This is just a guess, but I think the Sony's rather warm tonal balance was wonderfully complemented by Simaudio's speed and Nordost's clarity, providing an engaging overall sound that was marked by superfast, precise starts and stops, big dynamics, and awesome soundstaging.
This was, in many ways, the opposite of what I heard from the Teresonic/Musical Surroundings demo, but it was nonetheless compelling. Here, aspects of the performance jumped from the speakers and into the listening room with great physicality and impact.