A Cup of Tea, a Light, and Your Stereo
Several weeks ago, a dear friend reminded me of
the Commencement address
delivered by Steve Jobs on June 12, 2005, at Stanford University. The entire speech heaves with wisdom, hope, and love, and I tend to come back to it every now and then, just as I do Walt Whitman's
Leaves of Grass
—for comfort, compassion, direction, perspective. I meant to write something about it then, but things got in the way.
Here's a pertinent excerpt:
Remembering that I'll be dead soon is the most important tool I've ever encountered to help me make the big choices in life. Because almost everything—all external expectations, all pride, all fear of embarrassment or failure—these things just fall away in the face of death, leaving only what is truly important. Remembering that you are going to die is the best way I know to avoid the trap of thinking you have something to lose. You are already naked. There is no reason not to follow your heart.
And here's an image of Jobs at home in 1982.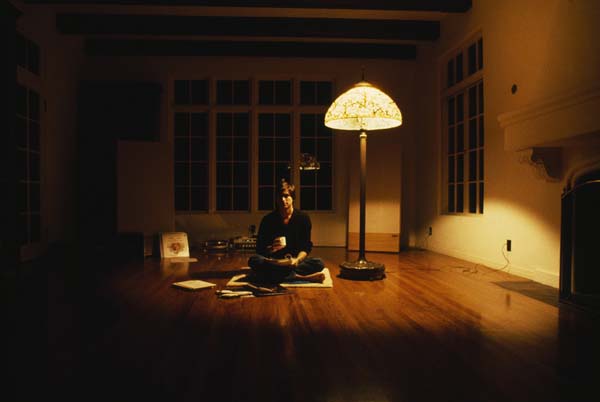 "This was a very typical time. I was single. All you needed was a cup of tea, a light, and your stereo, you know, and that's what I had."—Steve Jobs
I'm reminded to live simply, full of love.