BorderPatrol Audio Electronics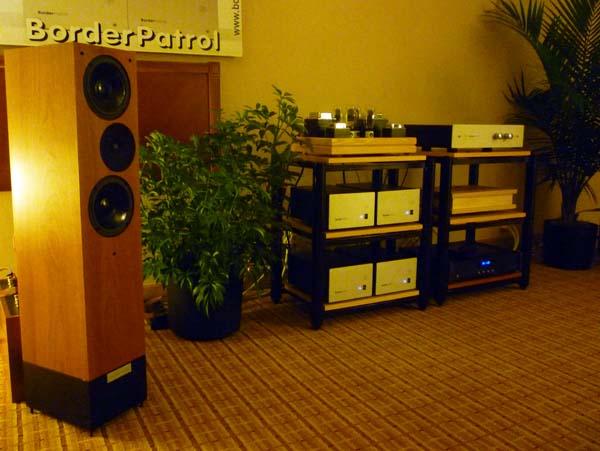 In the BorderPatrol room, we listened to that company's beautiful-looking S20 300B single-ended power amplifier ($13,500) and EXT1 preamplifier ($12,250), driving a pair of Living Voice Avatar OBX-RW loudspeakers ($10,895/pair).
The fully hard-wired S20 uses zero negative feedback, has a fixed bias output stage, uses an external power supply, and delivers 18Wpc. The Living Voice Avatar OBX-RW uses an external crossover, has a rated sensitivity of 94dB, a nominal impedance of 6 ohms, and is available in a number of real-wood and lacquer finishes.
With its good delineation of air and space and generous bottom-end, this system did a fine job of conveying the breath and ambiance of recorded events.