All Tape Guide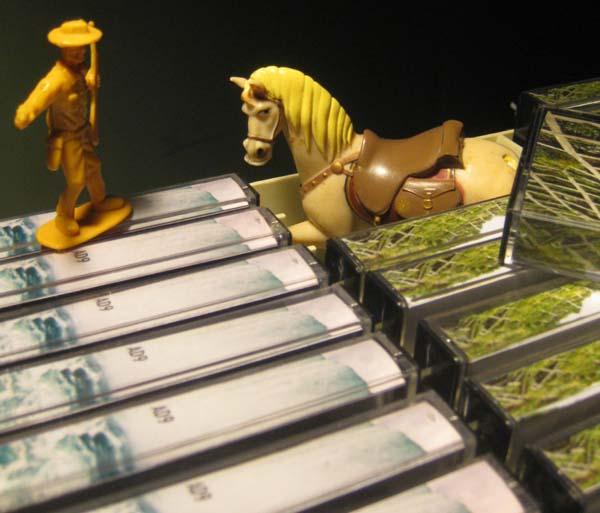 I've discussed my (apparently controversial) attraction to cassettes. Besides being affordable, fun, pretty, and filled with interesting sounds and art, cassettes provide a direct and meaningful connection between artist and audience: The person releasing cassettes in 2012 is likely doing so out of passion, with a spirit for adventure, perhaps even a with a distaste for modern technologies and conveniences; the person purchasing cassettes in 2012 probably has similar motivations and interests.
I like cassettes. Most important to me, cassettes often contain sounds that can't be found on any other format. If I want to hear music made by certain artists—Great Slave Lake, Talk Normal, and Glory Girls come to mind, but there are countless others—I have to listen to cassettes. I want to listen to cassettes. This is not a discussion about sound quality; it's a discussion about music.
Over the last few years, new record labels specializing in cassettes have been popping up all over the place, and even a few of the larger independent labels—Sub Pop and Domino, for instance—have decided to release certain material on cassette. I've enjoyed watching interest in the format grow.
Today I discovered Fred Thomas's "All Tape Guide," a column devoted to keeping an eye on "the modern day landscapes of the micro-scenes associated with tape-only releases." I'll look forward to future updates from Fred Thomas, and I'll continue to keep an eye out for a nice, affordable Nakamichi cassette deck.