Woo Audio, M•A Recordings, and Black Cat Cable
Woo Audio's WA7 Firefly headphone amp ($999) uses a pair of 6C45 power tubes in a single-ended, class-A design, and employs a Texas Instruments PSM5102A 32-bit DAC chip. Around back, a USB input is specified to support 32-bit/192kHz playback, while a single set of RCA jacks are switchable for use as analog inputs or D/A outs.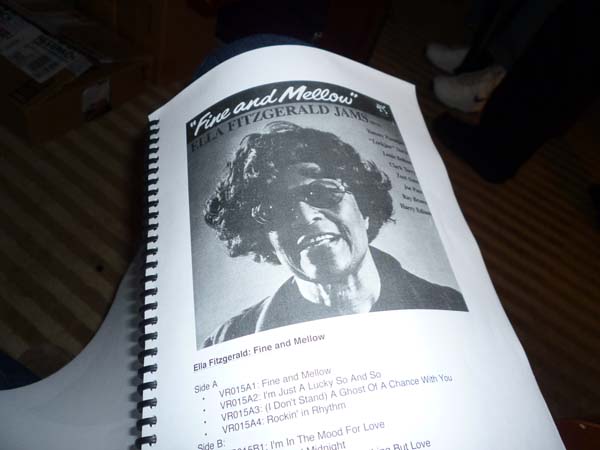 While I loved the look of this little Firefly, the sound I heard through a MacBook Pro and set of AKG K701 cans was even more impressive. I listened to Ella Fitzgerald singing the appropriately titled "Fine and Mellow"—a vinyl rip made by Black Cat's Chris Sommovigo, who traced the system chain as follows: Soundsmith Boheme moving-iron cartridge ($1000), Klimo Beorde record player ($15,000), Soundsmith MMP4 phono preamp ($400), Klimo Merlino Gold Plus preamp running the take output into a Sound Devices 702 digital recorder, with Black Cat cables throughout.
The sweet, detailed, richly textured and colorful sound made for what might have been my very favorite listening experience of the show.
Throughout the busy room, which was shared by Woo Audio and M•A Recordings, several listening stations were equipped with headphones, amplifiers, and laptops filled with M•A's invariably fine releases. Everywhere I sat, I was treated to excellent music and sound. I spoke for a while with M•A's Todd Garfinkle, who told me that he's working on vinyl pressings of some of his most popular titles. The process has been very much a labor of love—long, slow, and expensive—but I suspect the results will be fantastic and very happily received.