Weiss MAN301 Music Archive Network Player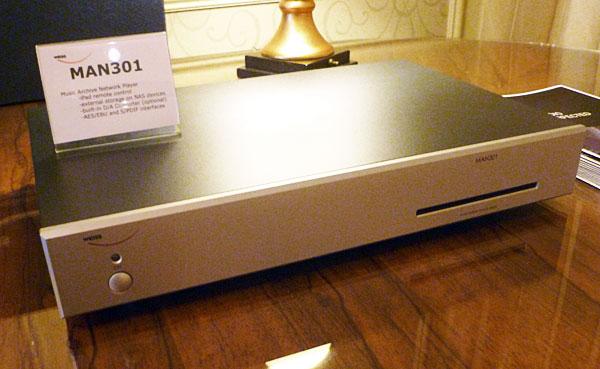 JA noted the new Weiss network player at Rocky Mountain, but this was the first time I had seen the production version. There are two options available: with DAC for $12,262 or without for $9,083. Either way the MAN301 uses an iPad app for remote control, has a CD slot on the front for ripping your discs, and the need for external storage.
Since this is a network player and not just a music server, the Weiss can handle internet radio and podcasts and has a variety of digital inputs. Both balanced and unbalanced analog outputs as well as digital complete the back panel.