Spendor A7 loudspeaker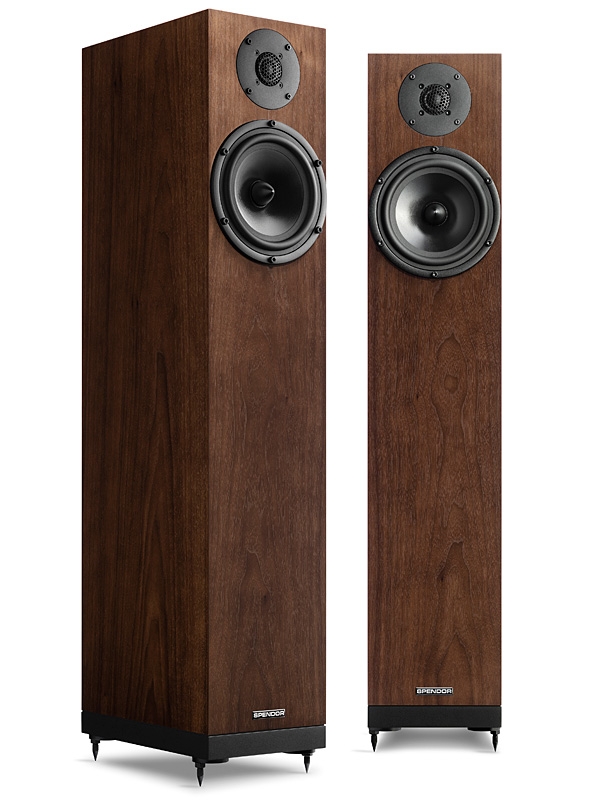 As
Stereophile
's lone New York City bachelor, I sometimes search for
amore
on Internet dating sites. One such encounter led me to Park Slope, Brooklyn, where I met a woman who, I soon learned, was at the top of the food chain of Manhattan's gold-encrusted arts community.
The single child of an upper-Westchester family, Jane So (not her real name) assists her employer in curating fine art for the city's premier galleries and museums. Her job also includes gifting her employer's millions to charitable organizations and the like. But in her off hours, when the boss isn't watching, Jane enjoys a bit of kink. As she told me over dinner, "Ken, I'm not looking for anything serious. I have several men who visit me during the week."
It dawned on me: I had stumbled into New York's subterranean sex world.
Back in her new high-rise apartment, Jane pegged me as "nice guy," and she spoke candidly on a number of topics. About sex clubs. About her fretful family. About how her every move was followed, via a 24-hour tracking device. And then she added: "But my ex-husband is an avid Stereophile reader, and he'd love to meet you!" And we walked the five blocks to her ex's apartment. (I'm not making this up!)
Jane's ex's system included an SME turntable, a McIntosh amplifier, and a pair of Spendor SP1/2s—loudspeakers I'd briefly owned in the late 1990s. He was happy to meet a fellow audiophile. But I was nervous—his dog was growling at me. Now what had I stumbled into?
The SP1/2 was cut from the same cloth as Spendor's classic BC1 studio monitor from the 1970s. I'd thought the SP1/2s made music sound a little buttoned-up and tight-fitting, but generally they were so listenable across the board that I kept my pair for a year before graduating to floorstanders from ProAc. Jane changes men. I change speakers.
That sordid tale still fresh in my mind, I was pleased when John Atkinson accepted my pitch to review the A7, the new floorstander in Spendor's newish A line. A simple coincidence? Synchronicity? Jane . . . ?
A clean mind, a clean speaker
Launched in 2017, Spendor's A line of reasonably priced models includes the A1 stand-mount speaker ($1749/pair) and three floorstanders: the A2 ($2595/pair), A4 ($3495/pair), and, introduced in February 2018, the A7 ($4995/pair).
Designing, manufacturing, and hand-assembling their products in Hailsham, in East Sussex, England, Spendor is one of the few speaker makers with its own cabinetmaking plant. In business now for half a century, Spendor also produces its own midrange and bass drivers and, for some models, its own tweeters.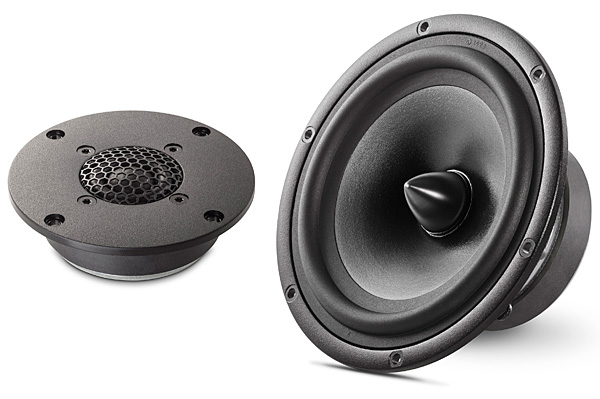 The A7 is a revision of Spendor's long-running and popular A6R model. Upgrades include a 7.1" mid-woofer with an EP77 polymer cone, and surround and suspension materials used in Spendor's flagship D7 model; a reengineered crossover with "precision wound, high-linearity tapped inductors," which reportedly smack down nasty distortions; a ¾" (22mm) silk-dome tweeter with a wide surround, made by a third party; Spendor's proprietary Dynamic Damping; and internal wiring of pure, silver-plated copper. The A7's most unusual feature is its larger-than-average, rectangular, rear-firing, "4th generation . . . Linear Flow port," which reportedly performs better than a tubular port.
"The A7 port is much larger than a conventional tubular reflex port," wrote Spendor's CEO, Philip Swift, via e-mail. "It is asymmetrical in cross section and specifically positioned close to one room boundary (your floor). It also helps to maintain a very rigid cabinet structure. The advantages of our Spendor Linear-Flow port technology are significantly reduced air velocity and pressure in the port zone and a freedom from internal port resonance, which deliver higher headroom and lower distortion than any conventional 'port'."
Internally, as well as bracing, the A7's enclosure has several layers of what appears to be foam rubber. "The [internal damping] material in the A7 is a new high-damping co-efficient polymer," Swift told me. "It's a rubber-like material (not foam) and it behaves very differently to any conventional natural or synthetic 'rubber' or foam. Small damping blocks are incorporated at strategic energy interface points within the cabinet structure, they are not visible." I assumed these elements comprise Spendor's "proprietary Dynamic Damping system," mentioned but not described in detail on the company's website.
Swift went on to say that the tweeter's "unique dome profile combines the extended frequency response of a small diaphragm with the low-frequency characteristics of a larger diaphragm to give stable low-distortion response over a very wide frequency range. It delivers a smooth extended high-frequency response over a very wide listening area. It specifically avoids (undesirable in a typical listening room) ultra-wide dispersion and the bright aggressive sound of many modern loudspeakers, which is caused by strong high-frequency wall reflections."
Of the new 7.1" midrange-woofer, Swift wrote that "the advantage of our EP77 polymer cone . . . [with its] new surround and suspension materials is [its] exceptionally low residual energy storage and break-up, which allows the A7 to deliver clear, natural sound with all types of recordings at all listening levels."
Standing 36.8" high by 7.1" wide by 12" deep, the A7s looked fantastic in my listening den. Not only is it the best-looking speaker ever to grace my creepy-crawly bachelor crib, I soon learned that the A7 is perhaps one of the speakers best suited to this smallish space. Its superstraight, sharply cut lines and lovely oak finish brought much-needed lightness to my room.
Setup
Unfortunately, the A7s were very persnickety as to where they would and wouldn't sing. During the 2018 New York Audio Show last November, Spendor's US distributor, Bluebird Music, sent more-than-able setup man Chris Morris to my place, and dagnab it if he didn't make the A7s sing right away. Morris showed me how each A7's four floor spikes, which screw into a separate plate that fastens to the speaker's base, enabled rake, cabinet stability, and solid coupling with the floor.
But the next day, the speakers sounded unfocused. So I moved them. Then I moved them some more. You know the drill: too close to the front wall, and bass frequencies boomed all pulpy and bloody; too far out into the room, and treble goblins attacked and coherence was lost. Finally, I found the perfect spots: the speakers ended up slightly toed in and with their rear panels 29" from the front wall. I moved them no more. Now, the A7s' treble frequencies perfectly aligned with their more-than-adequate midrange and bass capabilities.
For this review, I played LPs with Kuzma's magnificent combo of Stabi turntable and Stogi tonearm with Hana EL cartridge into Luxman's EQ-500 phono stage, the signals then sent via Triode Wire Labs Spirit II interconnects to a Heed Audio Elixir integrated amplifier, a combination of Mytek Brooklyn DAC/preamp and Mytek Brooklyn amplifiers, the latter bridged for mono, or a Parasound Halo HINT 6 integrated.
Editor's Note: Among the policies set forth for Stereophile's reviewers is the mandate that, in every review, the product being tested is the only variable in the reviewer's reference system—how else can one accurately assign credit for distinctions heard?—and the additional requirement that every other product in that system must, at one time or another, have been reviewed in Stereophile's pages: thus the reader can enjoy at least a provisional frame of reference. But we stumbled in preparing this review: When we requested the loan of Parasound's well-known Halo integrated amplifier, which had been reviewed by Herb Reichert in November 2015, they kindly complied—by loaning us its replacement, the new Parasound Halo HINT 6. The distinction escaped our notice until The Last Minute—ie, the moment at which I'm writing this apology—and we promise to up our game. (And yes, you can expect a Follow-Up report on the HINT 6 in an upcoming issue.)—Art Dudley
Listening with the Parasound
From beginning to end of the listening period, regardless of source or amplification, the Spendor A7s produced some of the most extended, tonally rich, and weighty frequencies ever to fill my room. Nor was there ever a dead zone or booming accent: bass frequencies were uniformly dispersed and endowed with outstanding touch and timing. Touch, it would turn out, was one of the A7's strong suits. Those rear-firing ports must have been doing their job—I couldn't disrupt the speakers' low-end extension, whether playing digital or analog sources. And because I'm dissatisfied if I don't hear every last iota of bass information from a CD or LP, the A7s had me at the lead-in groove.