R.I.P., Audiophilia. It Was Nice Knowing You.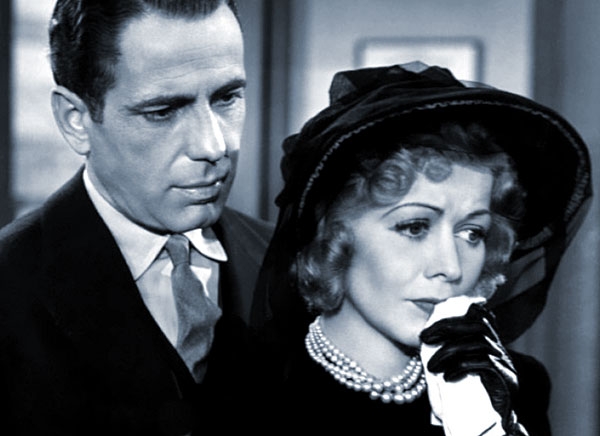 Audiophilia is dead.
Actually, it retired to an exclusive country club in the sky—but as far as the enduring, salt-of-the-earth audio hobbyist is concerned, it may as well be dead. The reason is simple: The old audiophile paradigm used to be mostly about when we were going to get that top-shelf component we had our eye on; it was rarely an if proposition. That's because, if you were an average, determined audiophile, it wasn't prohibitively expensive to buy top-shelf equipment. That's what made our hobby so exciting back then: the idea that you could actually own the best sound around. Damn!
To 99% of us, that idea is now laughable. What can you do. Times change. The world evolves, and we adapt by adjusting our expectations and priorities. That's not to say that owning the best sound is no longer a priority for us; only that, due to circumstances beyond our control and the fact that, in life, our options are to sink or to swim, owning the best sound stopped being everything.
That's a good thing. Our hobby is so much more now: a boundless, bountiful creature of many facets, each as legitimate as the next. What are these facets?
Versatility
In the 1970s, if an audiophile component pulled off the one trick it was designed and built to do, within the confines of our one-and-only stereo system, we were happy purists. That was before we had digital sources that could preamplify, amplify, rip, store, stream, and convert, and music files that could be played by a hodgepodge of stationary and portable playback systems. It was before we had integrated amps with nearly as many features and controls as 1980s stereo receivers, but with sound quality that equals that of separates. It was before we had turntables that could rip, digitize, and burn. The minimal level of technical functional literacy required by our hobby keeps rising.
Music Streaming
The fix for our increasing addiction to convenience and our gluttonous desire to have everything now, music streaming, is the format that is killing the CD. It's true that the ephemeral nature of electronically generated album-cover art and liner notes lacks the tangible cachet of a CD booklet or LP sleeve, but consider this: The virtual version has the potential to deliver more album art and artist information—displayed in a larger, more readable font—than could any paper version. Not only that: Unlike physical media, the quality of streamed sound doesn't deteriorate with age. In fact, if the recent rivalries between higher-fidelity streaming companies are any indication, the quality of streamed sound is rising. And darned if having everything now—instant access to almost any piece of music I want to listen to or sample—isn't a nifty way to turn up the fun. Our computers, tablets, and smartphones are the new physical media.
Sound
By sound, I don't mean audiophilia's definition of a reference, of the sort now dispensed by increasingly and absurdly more expensive products—or, as John Atkinson described them in "As We See It" in the February 2017 issue: "cost-no-object audio components" that will, "in effect, cease to exist, as far as readers of this magazine are concerned." The days are long gone when the average, determined audiophile could keep up with the cutting edge. Luckily, those of us who remain earthbound have been granted access to an ever-broadening base of playback systems that keep sounding better.
Technology
This facet of our hobby stands on its own merit, and, as each of these facets is irrevocably tied to digital technology, it is the sum of all the facets listed here. Digital technology has not only completely revolutionized our hobby—the structural underpinnings of where, how, when, and how much we listen to music—it has saved it. In absolute terms, digital sources can now provide better sound—of the organic, soulful, affecting kind—at lower prices, and in better ways, than any other component category.
Because of this, more music lovers are exposed to high fidelity, an experience from which a few of the more impressionable ones will, as we did, emerge as audio hobbyists. From the vantage of audiophiles' old belief system, it's ironic—a democratization process that inches us closer to the mainstream even as the mainstream inches closer to us. Both factions are, in effect, coming together.
Chalk it all up to natural progression. After all, the word audiophile first appeared in print in 1951, in High Fidelity magazine. Maybe it's time we began calling ourselves something more à propos—like stereophiles. Don't snicker. If there's one thing we all share, it's our love of stereo. This makes me wonder if, when contemplating what to name his new magazine back in 1962, J. Gordon Holt might have predicted where we are today—when quality audio is rampant, stereo would still be king, and the audiophile pursuit is about more than just owning the best sound around.
Ladies and gentlemen, our worlds are colliding. Audiophilia is dead. Our identities have shifted under our noses. Stereophiles of the world, unite: We have nothing to lose but our preconceptions!—Robert Schryer