A Power in the Worldwide Cassette/Awesomeness Market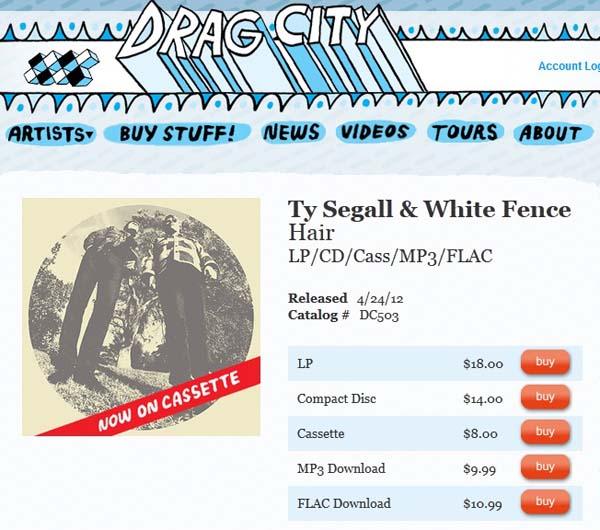 From time to time, I've written about
my interest in cassettes
. While I still haven't purchased
a Nakamichi cassette deck
—the decks are out there, I'm just waiting for the right time and the right deck—I've nevertheless kept an eye on cassette trends. For a long while, I saw very specific, very underground labels releasing tapes; and, though new cassette-only labels seemed to pop up regularly, those, too, were extremely underground and extremely independent.
But, interestingly, over the last few months, I've seen more well-established labels, such as Sub Pop, Domino, and Rough Trade, releasing select new material on cassette.
Now, Drag City, the awesome Chicago-based label, home to Joanna Newsom, Bill Callahan, Bonnie "Prince" Billy, and other favorites, wants you to know that they've got tapes available, too.
We hate to interrupt your #Obamacare celebrations, but in case you haven't noticed, Drag City has become a power in the worldwide cassette/awesomeness market. In fact, our latest release revisits one of our biggest records of the year SO FAR, Ty Segall and White Fence's Hair! Upon hearing the finished cassette, we were amazed to discover it's the ideal format for Hair sounds, all along. Why cassettes, why now? We're not going to do your cultural dirty work for you, besides which, we were releasing cassettes back when granny still had the goods to raise a flag for all the young lads!
There you have it. Why cassettes, why now? My guesses are that cassettes are cool, and just as it makes sense to release certain albums as hi-res downloads, it makes sense to release certain albums on tape.