Paul Bley, Play Blue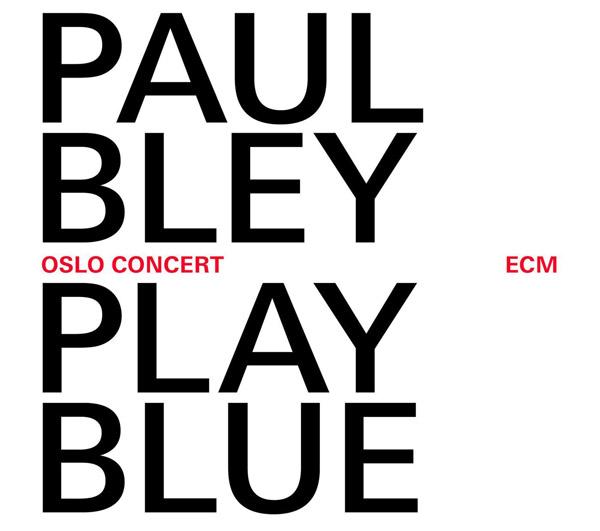 Paul Bley's
Play Blue: Oslo Concert
(on the ECM label) is a bracing solo piano album. Think Keith Jarrett, with less Rachmaninoff and more Monk, but the distinctions sway on the margins. Bley too is a romantic improviser, immersed in jazz idiom but classically trained (and he lets it show, though less showily than Jarrett).
Another difference: Bley recorded this in 2008, when he was 75, and he sounds just as energetic as when he was 20, back in 1953, on his debut LP, Introducing Paul Bley, with Charles Mingus and Max Roach as sidemen. (He also recorded in the '50s with Charlie Parker, Lester Young, Ben Webster, and, perhaps most famously, as the leader of a quintet that included what became the classic Ornette Coleman Quartet; when Ornette took off as a leader himself, he decided his music was best without a piano's chordal roots.) You can hear in Bley's playing, even back then, the same percussive boldness, rhythmic shifts, and harmonic inventiveness—though, over the years, he has developed these traits: his work a half-century later is far more adventurous and freewheeling, yet at the same time sharper, more precise.
Unlike Jarrett's solo concerts, which are totally improvised, Bley builds on set compositions, mainly his own, which he has played and varied through the years (though here, he encores with Sonny Rollins' "Pent-Up House," played at double-speed).
It's a toss up whether Play Blue is better than Live at Mondsee, his last live solo album (released by ECM in 2007, though recorded six years earlier), but the new one is certainly more joyful, its segues from one song (or one mood within a song) to another are more seamless, and its mix of ripe melodies with dissonant undertones is more sublime.
The sound quality, helmed by longtime ECM engineer Jan Erik Kongshaug (who also recorded Live at Mondsee), is excellent, capturing Bley's crisp articulation, dynamic variations, and fine pedal work, as well as the ambience of the Norwegian hall.