Never Stop: a Musical Interview with Jon Anderson Page 2
Then the Who arrived! This incredible band, the Who, and also the Small Faces. The neat thing was that the first tour Yes ever did, at the end of 1968, was with the Who, Rod Stewart and the Small Faces, Joe Cocker and the Grease Band, and the Crazy World of Arthur Brown. The music was pouring out every which way, and the best thing about that tour was Pete Townshend actually speaking to me. Pete Townshend! He said "I really like your band. I'm working on a new idea for an album about a deaf dumb and blind kid." And all I'm thinking is, Pete Townshend is talking to me! And of course,
Tommy
came out and it was like a breath of fresh air, unbelievable.
But back in '66 or '67, the Warriors then decided to follow the Beatles trail, which is to go to Germany and these Storyville clubs, doing two weeks in each club while living in the local brothel, which is the cheapest place to stay. We finished up in Hamburg in the Top Ten Club and I remember seeing The Daily Mirror headline, "Paul McCartney admits to taking acid," so I said okay, gotta do that too. The beginning of the psychedelic times!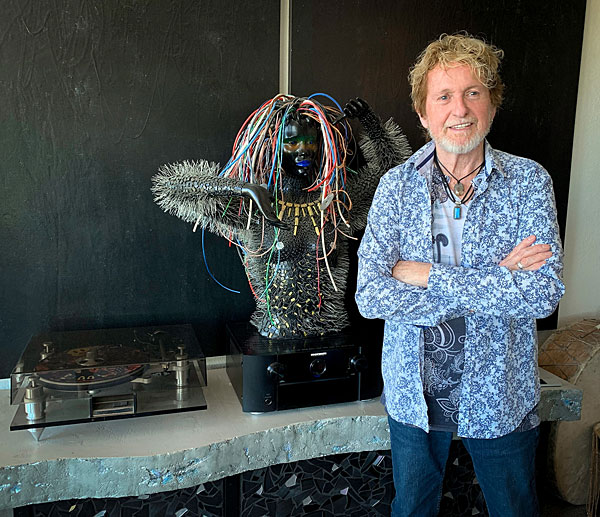 Yes begins
By the time we started Yes in 1968, I'd grown up a lot, and very fast in two years. I left the Warriors, since they didn't want to rehearse any more, and found myself in London looking for a band while working in a bar above the Marquee Club. People would pop in to the bar, like Pete Townshend, Keith Emerson, and Jimi Hendrix before and after their gig downstairs, and I'd be cleaning up after them. And then the bar manager said, You gotta speak to this guy at the bar, Chris, Chris Squire, he's looking for a singer.
Chris had a band called Mabel Greer's Toyshop, and we hit it off, and you start thinking, okay, how long have we got to make it Probably a year or two. Everybody was waking up! Pop music Forget about it. There were too many one-hit wonders and I had a fear of that, so I wanted to do something very, very different.
This reminds me. We'd been together as Yes a few months, and we could play the Marquee by then, a couple nights a week, and somebody came up to me and said a guy wants to sing with you. He said, it's Jon Hendricks, the jazz singer. I remember hearing Lamberts, Hendricks & Ross around that same time, and Jon Hendricks came side stage and we did this number where we just made something up on the spot, and it sounded great. So I said, we're doing this festival coming up [Reading, August 9, 1969], do you want to get up and sing And he said yeah, and it taught me a good lesson about freeform singing. We had just recorded the first album, so were performing it, and the set went down well, and we got great headlines!
Listening to the first Yes album
When you make your first record, it's like a baptism into the real world of recording, and you realize you're not that good. That's what I thought. So for the second album we decided to put an orchestra on it, but it still didn't really jell. So I said to the guys, Why don't we go out and rent a house down in Devon or somewhere away from the crazy London trip and just live together for a while We ended up on a farm near South Molton and wrote all the songs there, then went on tour to learn all the songs better. And then in autumn of 1970 we went into the studio and created our third record, The Yes Album. It was a very good album to make. I think it sounds really good.
I'd been listening a lot to popular classics like Holst's The Planets, Dvorák's New World Symphony, Rodrigo's Concierto de Aranjuez, and that kind of thing. Even when I was a kid, just 5 years old, I remember sitting next to the radio listening to classical music. So with this in mind, when I put together a piece of music with the band, I just start to build with sections, like the track "Yours Is No Disgrace." The band was very comfortable to listen to new ideas to stretch things out, and by then we'd gotten Steve Howe, so this seemed a natural way to create a piece. He'd play classical stuff on guitar while we were messing around, and I'd say, "Steve, could you play that on electric please " Then Tony Kaye would double it and we'd build around that, instead of just sitting around strumming guitars and singing.
I'd help direct while Bill Bruford and Chris would be working on a part and Steve another part and bring them all together. I became obsessed with working like that. I'd stand in the middle of the group and sing them the parts. They called me Napoleon because I wouldn't let go—I'd keep trying a different key, a different chord.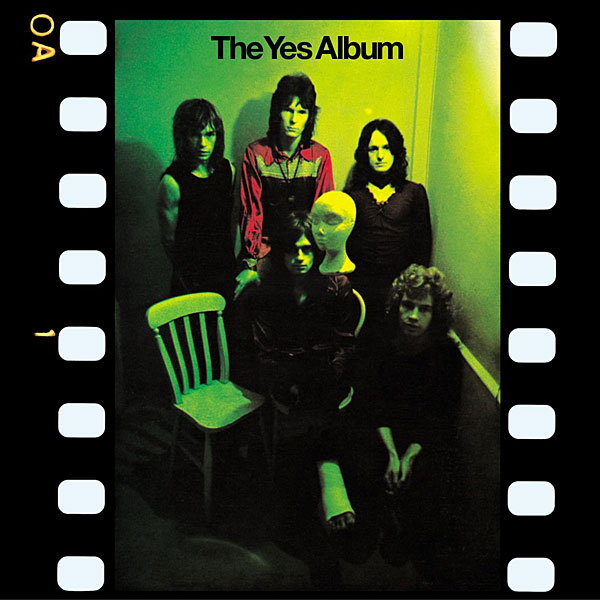 Listening to "I've Seen All Good People"
I wrote this song called "Your Move," a very simple song, and they'd come in and start playing crazy stuff and I'd say, No just add a heartbeat with your parts, keep it simple. And then I'd ask them about a riff they were playing the day before [sings where the whole band comes in for part two], and then I'd say, Great, play that, now change key!
It all worked because everyone was very open—I couldn't wait to go back in the studio every day. And a couple years earlier, the Beatles had pushed everybody in a new direction. I sensed it with Revolver, "Tomorrow Never Knows." What the hell was that! And then you read about John Lennon's process with backwards tapes and such, and another window opens.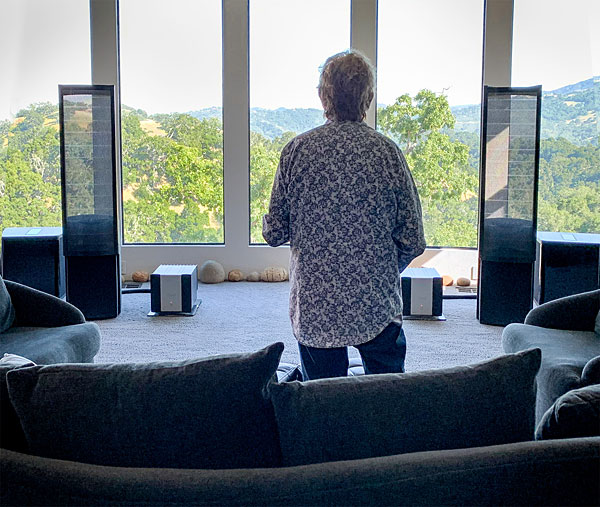 And Zappa was doing all that chaotic, extraordinary music that was neither one thing or another.
But I have a theory about why the Beatles' music worked so well. Liverpool is a big port connected to Ireland, and if you listen to Beatles melodies, they often are Celtic, which is also similar to the form taken by folk music in China and Greece. You can listen to an old Chinese love song and for the life of me it sounds Irish! The same with Greek music. When I was with Vangelis, he'd start playing this way, and I couldn't believe it, but the music was all based on three chords, but he had a way to move them around.
The '70s was very wide-open musically. My background listening for the '60s into the '70s also included Nina Simone. I loved everything she said, who she was, a powerful woman. And then at that time when Yes first started we were doing Fifth Dimension songs by Jimmy Webb. [Sings]
Here inside my paper cup
Everything is looking up
No one comes in, no one goes out
Nothin' to get hung up about
We did that on stage as an early part of the Yes show. When you think about how Jimmy Webb and Randy Newman influenced a lot of people with their songs. For example, from later, Newman's "In Germany Before The War" is a very dark piece of music that I love. [Sings]
I'm looking at the river
But I'm thinking of the sea
I'm looking at the river
But I'm thinking of the sea
And then the Mahavishnu Orchestra! We were on the bill for one of their first shows, in November 1971 in New York, where they opened and the Kinks were the headliners, we were in the middle. Bill Bruford had talked about this band that was supposed to be good and so he said let's go listen to their soundcheck. I couldn't breathe!
I couldn't breathe afterwards, it was like, I can't believe what they just did! Just a soundcheck! So they did their 40-minute opener and all I could think was I want to sing with them. Within a month, we played with them again at the Akron Rubber Bowl, and they were headlining. And two months later, they were topping the bill around the world like a shooting star.