My Favorite Budget Components of 2011
You don't have to spend a fortune to put together a great-sounding system. In fact, many of today's most affordable hi-fi components offer greater bang for the buck than today's more expensive products. If your room and/or your budget are small, you can still achieve outstanding sound while having a lot of fun. Here are my ten favorite budget components of 2011.
10. AudioQuest Rocket 33 loudspeaker cable: $299/10ft pair
The least expensive speaker cable in AudioQuest's Rocket Series, the 33 produced a huge, exciting step up from my RadioShack Flat Megacable speaker wire, conveying music with more color, texture, clarity, and vibrancy. It's also attractive, robust without being ridiculously thick or overbuilt, and it's got a cool name. What more can you ask for in a cable? It works.
9. Thinksound ts02 in-ear headphones: $79.99
I don't enjoy putting things in my ears and I'm not really interested in portable listening—music is always playing in my mind and I enjoy the sounds of the world around me—but, when I do want to listen while on the go, I invariably reach for my Thinksound ts02s. The wood bodies are attractive; I like the eco-friendly design; the tips fit very comfortably in my ears; and the sound is full-bodied, well-balanced, and musical. These are, by far, my favorite in-ears for under $100. I bought a bunch of these for friends.
Note: Thinksound also recently announced the ms01, the first model in the company's new Monitor Series, at $99.99—and a sample just arrived in our office!
8. Audioengine 5 powered loudspeaker
The A5 has been replaced by the 5+ ($399/pair) with beefier binding posts, improved thermal management, and smoother bass response, but the original was already an impressive product, delivering a coherent, authoritative sound, while proving exceptionally versatile and user-friendly. My friend Natalie bought a pair and she loves them.
7. Music Hall USB 1 turntable: $249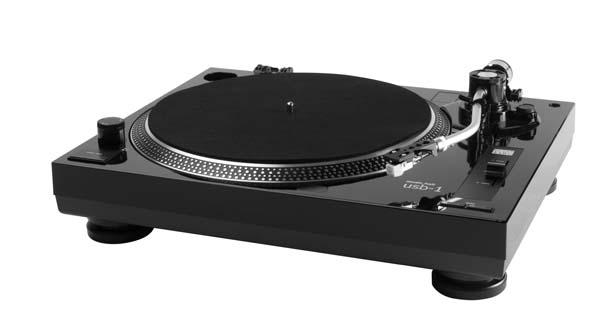 When I reviewed the Audioengine 5 powered loudspeaker, I used it with the Music Hall USB-1. The two combined for a quick, easy, worry-free system. For the listener who wants to quickly and easily get into vinyl (and who also wants the ability to digitize LPs and who also wants to enjoy music from an iPod and who also wants to avoid things like phono preamps and cables), I can't think of a better way to go. It would be pretty hard to have more fun for just $250 without waking up in jail or with a massive hangover.
Natalie also bought a USB-1; it's been the source for many great parties.
6. NAD C 316BEE integrated amplifier: $380
A descendant of NAD's legendary 3020 integrated amplifier, the C 316BEE is compact, handsome, user-friendly, and sounds much more powerful than its rated 40Wpc. It impresses me more every day. I bought the review sample.
5. Sony Playstation 1 CD player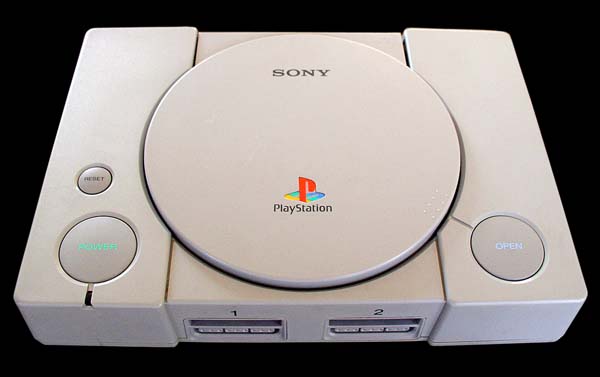 As I mentioned in "The Entry Level" in our January 2012 issue, I received a sample of the Sony Playstation 1 from AudioStream's Michael Lavorgna. It's everything ML and Art Dudley said. Plus: It looks awesome in a stereo system, it's a lot of fun to use, and it makes some more ambitious players just seem silly. Search for one on eBay or at your local thrift shop.
4. Boston Acoustics A25 loudspeaker: $299.98/pair
Unlike other overachievers discussed in my column this year (see the Wharfedale Diamond 10.1 loudspeakers and Rega RP1 turntable below), the Boston Acoustics A25 loudspeakers were not treated to additional coverage in a complete equipment report, but that doesn't mean they don't deserve it. I would hate for this speaker to be forgotten or overlooked. Designed and voiced by an expert team including Marantz's Ken Ishiwata, the A 25 is gorgeous, built like a brick, and delivered an exceptionally musical, well-balanced sound. I miss these little guys and would love to hear them in a system comprising Marantz's entry-level gear.
Note: Look for John Atkinson's measurements in an upcoming issue of Stereophile.
3. Wharfedale Diamond 10.1 loudspeaker: $350/pair
Wharfedale simply hit it out of the park with the Diamond 10.1, a speaker whose smooth, relaxed sound, handsome overall design, and surprisingly high level of fit and finish can compete with speakers in the $1000/pair range. While the Diamond 10.1 was in my modest listening room, I felt so fancy!
2. Rega RP1 turntable: $445
I was as sad as anyone to see Rega discontinue the super cool P1, but with their latest plug-and-play record player, the British company took a great thing and made it even better. The RP1 almost makes me regret spending so much more on my Rega P3-24. If the RP1 came in glossy finishes, I would surely cry.
Note: Word on the street is that Rega will soon introduce a 'table to replace the P3-24. And it will be beautiful. [Sigh.]
1. Pioneer SP-BS41-LR loudspeaker: $150/pair
Basically, at the low, low price of $150/pair, you just can't beat Andrew Jones' frustratingly named Pioneer SP-BS41-LR. This is a serious loudspeaker, designed by a serious engineer, offered at a seriously affordable price, capable of opening the hi-fi hobby to a new world of listeners. Nothing in hi-fi makes me happier. I mean, Andrew Jones' autograph could probably fetch more than $150 on Audiogon. I would pay $150 extra if Pioneer gave the SP-BS41-LR a real name.
Note: We've received letters from readers who've been trying to purchase a pair of these little wonders, but haven't been able to find them anywhere. Due to the speaker's popularity, Pioneer is currently out of stock, but we've been assured that the speaker will again be available from Pioneer's website in just a matter of months. You better believe that I'll be buying a pair.