The Munich High End Show Gala
On Thursday evening, Rosemarie and I attended the High End Show Gala, held in a large hall on the ground floor of the M.O.C. Marking the entrance were impressive, illuminated sculptures, creating an otherworldly scene.
We walked into the room and I raised my arms into the air and shouted: "Holy shit! The world has come to an end, and we are in heaven!"
Inside were dozens and dozens of long picnic tables, beer garden style, but dressed up for the occasion in white tablecloths. Atop each table was a tree of pretzels, a platter of cheeses and meats and mustards, baskets of bread, and little jars of lard—the most insanely delicious stuff I've ever spread on a pretzel. Seriously: I could have died; in fact, I probably took a few years off my life by eating as much of the stuff as I did.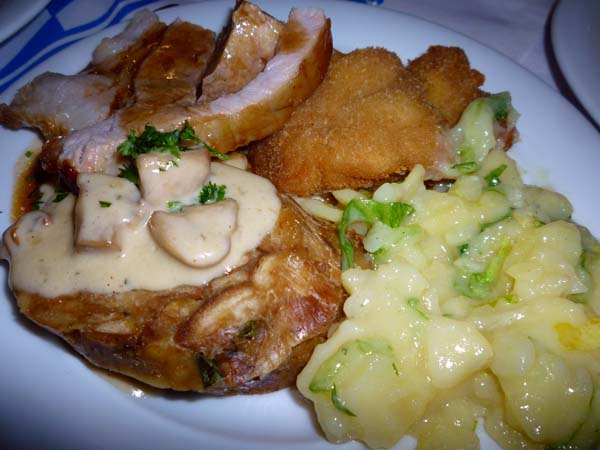 Fried butter-and-gravy sex.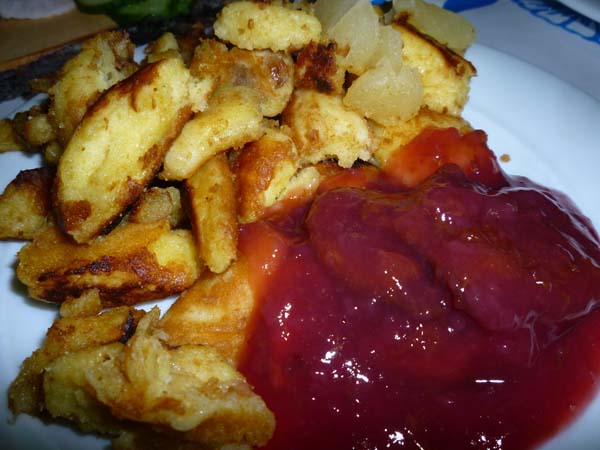 Fried pancake-and-apple sex, with fruit on top.
Little cups of strawberry-and-cream sex.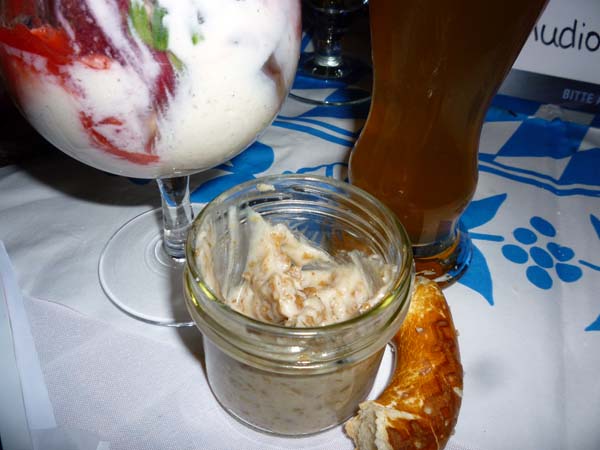 Little jars-of-lard sex.
Attendance at the event was outstanding, as it was throughout the entire show. Indeed, Munich High End was the place to be.
Along the perimeter of the room were several long serving stations for dinner, drinks, and desserts, as well as tall beer barrels, set up as little tables for standing-room attendees.

Sweet soul music.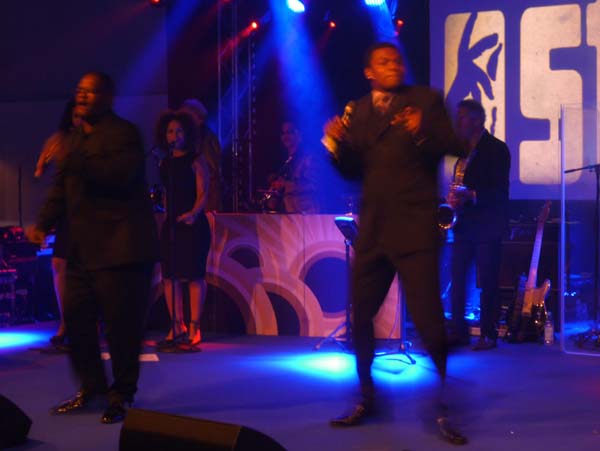 Along one expanse of the great hall was a very large stage, which would host our keynote speakers and, later, the outstanding live music. Zigzagging the room were beautiful women and handsome men, dressed in traditional beer hall garb, showing lots of cleavage and leg, and taking our orders for pilsners or wheat beers.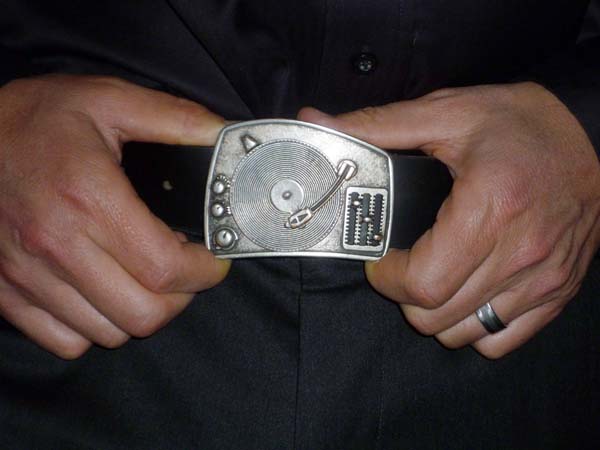 Rosemarie and I had the pleasure of dining with members of the AudioQuest team. AudioQuest's Steve Silberman is proud of his belt buckle, which plays at either 33 or 45rpm.
I've attended other hi-fi parties, but nothing as extravagant or spectacular as the Munich High End Gala. A good time was had by all.