MBL E31 CD Player/DAC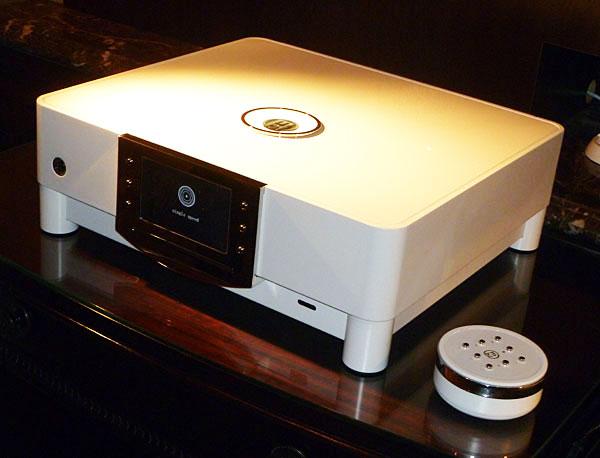 At the back of their suite, in a private room to the side, was a new prototype Player/DAC called the E31 which will feature 24/192 PCM capability, USB 1&2, SPDIF and AES/EBU digital inputs. Price and availability have not been set yet, but the player did have a beautiful round remote and a sensor on top that detects when someone approaches and then turns on the display.
Later in the year we'll see the new E41 DAC added to the line which should have the same basic specs at the E31 and also DSD.