M•A Recording & The Signal Collection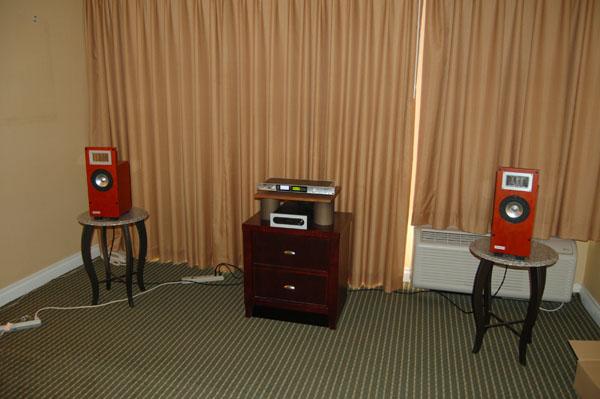 The only negative I heard from exhibitors came from those whose rooms abutted the outdoor live entertainment area. When I arrived in the M•A Recording and The Signal Collection room, the band outside was in full boogie at full volume. While Chris Sommovigo from the Signal Collection did his best to overcome, the live music overcame our demo.
The promising-looking and, from what little I could deduce from listening through the live music, promising-sounding Transmission Audio MI1I loudspeakers ($4500/pair) were designed by none other than Bo Bengtsson. The speakers were coupled to a Bel Canto C5i integrated amplifier, with a Korg MR 2000 playing digital files from an laptop.