Keith Jarrett's Live Well-Tempered Clavier Resurrected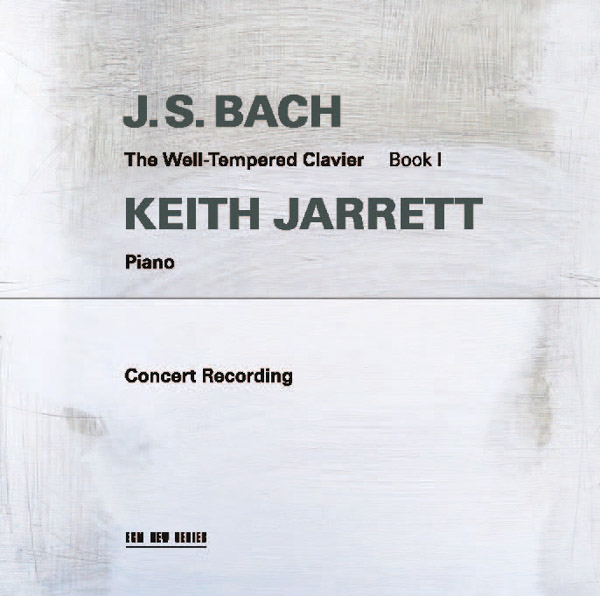 Thirty-two years after it was recorded, pianist Keith Jarrett's live reading of J.S. Bach's Well-Tempered Clavier, Book 1, has seen the light of day. Performed in the fabled acoustic of the Troy Saving Bank Music Hall in Troy, New York—a favorite venue of the early Dorian recording team—and recorded well by ECM New Series, the performance is now available on
two CDs
, downloadable in 24/44.1 from multiple sites (Acoustic Sounds, HDTracks, and Pro Studio Masters, for starters), and streamable in MQA on Tidal and in 24/44.1 FLAC on Qobuz. The recording's engineering emphasizes contrapuntal clarity over the venue's fabled reverberation, which works very well in this music.
You'd never know it was a live performance from the calm evenness with which Jarrett approaches this collection of preludes and fugues in all 24 major and minor keys. His playing is even, immaculate, and, within the limits of his "stick to the notes" approach, expressive. The joy he conveys in the opening Prelude in C Major, BWV 846, is contained yet boundless. Jarrett's playing suggests an awareness of the sound and action of the early harpsichord and clavichord for which these preludes and fugues were written; he eschews extremes of romantic expression, and performs with pristine simplicity. He does his best to keep his not-insubstantial ego out of the way and allow Bach's music to speak for itself. And there's virtually none of the verbal interpolations heard in many of Jarrett's jazz recordings.
It's a valid approach. Occasionally, the playing can sound ploddy, as in the Fugue in C sharp minor, BWV 849, or even prosaic. But when Jarrett and Bach describe a universe filled with grace (Prelude in E Major, BWV 854) or simple joy (the corresponding Fugue in E Major, BWV 854), or explore the limits of staccato expression (Prelude in E Minor, BWV 855), the artistry is superb.
No single recording can do full justice to Bach's multi-dimensional explorations. Edwin Fischer, in his classic first recording, expresses the joy of the opening prelude with stunning alacrity, and the irresistible glow of his piano's treble range compensates for the dated, somewhat fuzzy sound. Fischer indulges in more dynamic shifts and uses a firmer touch than Jarrett.
The soft vulnerability of some of Angela Hewitt's playing is a thing of rare beauty, and her romantic swells, frequent changes of tempo, and occasional intentional hesitations make for an experience entirely different than Jarrett's. Listen to how long she holds the final note of the Fugue in B Minor, BWV 869, as though suggesting that there is always more to be said.
In brief listens to Daniel Barenboim, I found him less romantically extreme than Hewitt but still quite expressive. Pierre-Laurent Aimard, on the other hand, frequently defied my hopes and expectations, beginning with a joyless opening prelude, recorded in an unduly resonant acoustic. After listening to the first few tracks of Aimard's rendition, I moved on.
For Jarrett lovers, of which there are legions, this alternative to Jarrett's studio recording of 1988 is an essential purchase. The simplicity of his performance is a thing apart, and, in some respects, closer to what we think Bach may have expected to hear than what many other major pianists have given us since Fischer finished the first complete recording of both books in 1936.