KCSM Jazz 91.1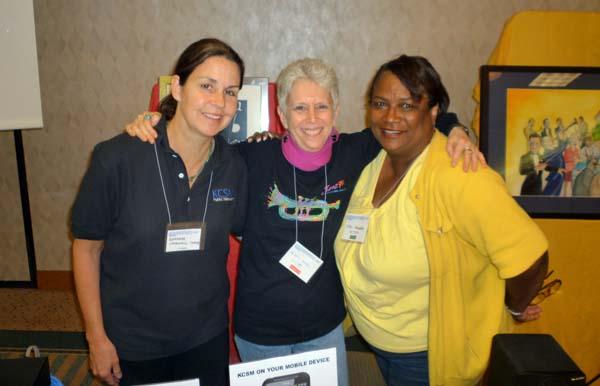 From left: Barbara Lamb Hall, Melanie Berzon, and Sybil Bolivar of San Mateo's listener-supported KCSM, 91.1FM. Not only is KCSM one of Sam Tellig's favorite spots on the FM dial, it's one of the last all-jazz stations in the world.
Because so many audiophiles in the Bay Area are also jazz fans, KCSM and California Audio Show organizer Constantine Soo figured the show would be a great way for KCSM to meet and greet their listeners. The vibe in their hospitality suite was wonderful.
KCSM broadcasts 24 hours a day and has about 250,000 weekly listeners. Those outside the Bay Area can tune in online at www.kcsm.org or make use of the station's iPhone and Android apps. I'm streaming the station now via iTunes, and it's making my evening much more enjoyable.