Jana's Top 5 Hawaiian Albums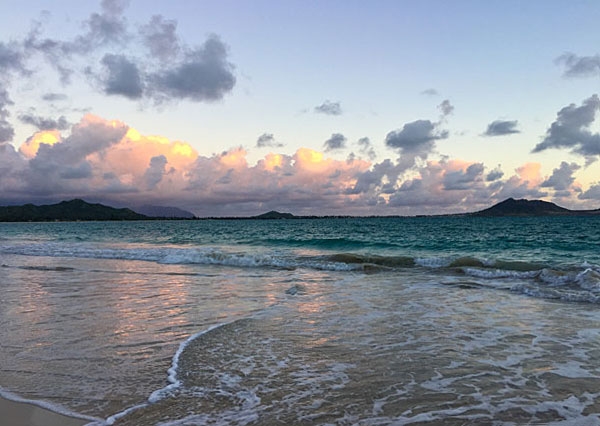 Aloha
,
Stereophile
Readers! I write to you from my childhood home on the tropical island of Oahu—my birthplace and present vacation spot until the start of CES. As
Stereophile
's resident Hawaii-native, I felt inspired to make a list of Hawaiian music albums. Here's a quintessential mix of five old and new favorites from the 50th state, in no particular order:
1. Israel Kamakawiwo'ole: Facing Future (1993)
This is a good place to start if you've never checked out Hawaiian music before. (Or if you're looking for something that'll sound great on your electrostatic speakers!) You've probably heard Israel Kamakawiwo'ole AKA "Bruddah Iz" sing his world famous medley of "Somewhere over the Rainbow/What a Wonderful World" before. This album holds a special place in my heart because it was released the year I was born. And because you can't go a single day in Hawaii without hearing at least one of these nostalgic Bruddah Iz songs on the local radio.
2. Gabby Pahinui: Gabby (1972)
Old school. Gabby (born Philip Kunia Kahahawai) played a major part in the cultural movement of the Second Hawaiian Renaissance in the '70s. In 1946, Gabby recorded the first Hawaiian song with slack-key guitar and laid the foundation for Hawaiian slack-key guitarists for generations to come. Fun fact: in Bruddah Iz's album Facing Future, he pays homage to Gabby by saying "Kay, this one's for Gabby" before playing "Somewhere Over the Rainbow/What a Wonderful World."
3. The Sunday Manoa: Cracked Seed (1972)
The Sunday Manoa was founded by guitarist Peter Moon, and included a bunch of musicians at various points in time, including two of Gabby Pahinui's six sons: Cyril and Bla, and Robert and Roland Cazimero—before they went on to be the Cazimero Brothers. (As you can see, the Hawaiian music community was pretty deeply intertwined.) Cracked Seed includes Peter, Robert, and Roland, with Gabby playing steel guitar on a few tracks.
4. Jake Shimabukuro: Nashville Sessions (2016)
This isn't exactly Hawaiian music, but Jake Shimabukuro is a local Hawaii boy and internationally acclaimed virtuoso at the ukulele, a Hawaiian adaptation of the Portuguese machete. He has a unique approach to music, and his ideas often sound likes one you'd hear on a guitar or piano, rather than on an ukulele. He continues to modernize and widen the scope of ukulele possibilities in his latest album.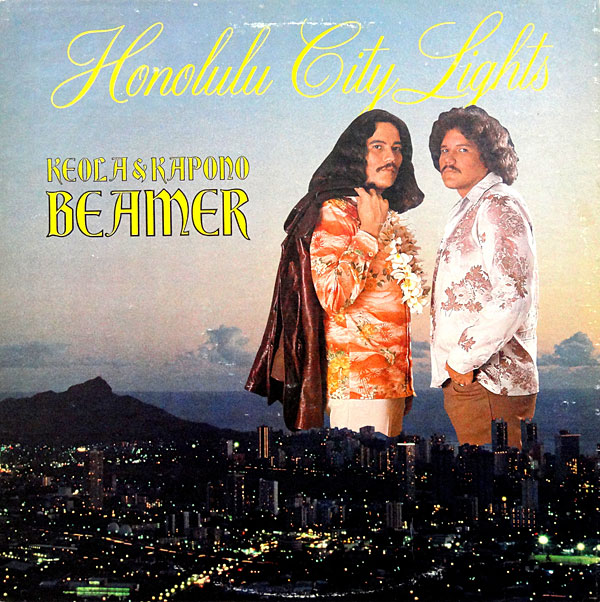 5. The Beamer Brothers: Honolulu City Lights (1979)
Think: Nick Drake with a side of pineapple. Drake's album Five Leaves Left was released a full decade prior, and I have a hunch that Keola and Kapono Beamer (the Beamer Brothers) were fans of his. They were experts at making Hawaiian music more accessible by melding it with contemporary music. Fun fact: The Carpenters heard the title track, "Honolulu City Lights" while vacationing in Hawaii, and later released their own cover of the song in 1986.
***
Mahalo, thanks for reading. I hope this selection of Hawaiian music brings paradise to you. Mele Kalikimaka me ka Hau'oli Makahiki Hou! Merry Christmas, Happy Hanukkah, Merry Kwanza, and a Happy New Year!