Share the Joy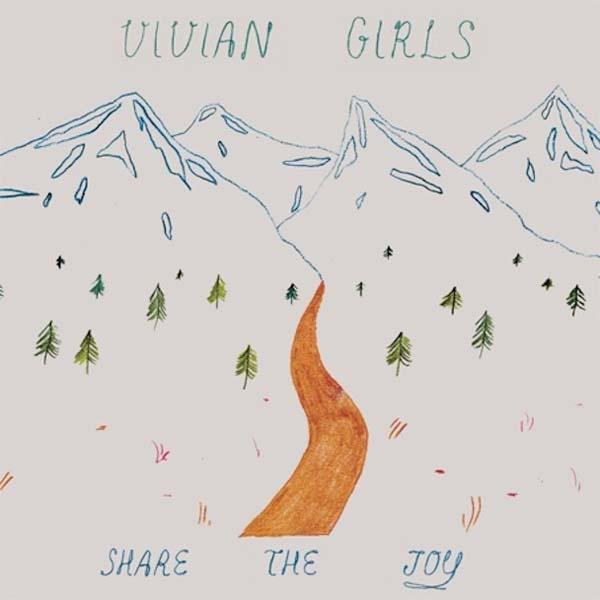 This is one of those albums that will turn an otherwise ordinary Tuesday into a special day. I'll definitely be running over to
Other Music
on April 12th to pick up Vivian Girls's third full-length release,
Share the Joy
. (With a title like that, it'll be easy for me to pretend that the album was created just for me. I'm all about sharing the joy. Plus, lead singer and guitarist Cassie Ramone says that
Share the Joy
is "
more hi-fi
" than the previous records!)
The album is Vivian Girls's first on Polyvinyl Records and their first with current drummer, Fiona Campbell. (Previous drummer, Ali Koehler, is now working with Best Coast, and is, I bet, making that band even better.)
But why wait until April 12th? Before I could even get to the end of this entry, the internet turned me into a liar: I've already purchased the album and a bunch of other goodies. With the internet, you can pre-order Share the Joy right now. There are even special offers: Get the LP with a free MP3 download for just $14; or get the LP on limited-edition teal vinyl with a free MP3 download for just $16; or get the LP, free download, and "I Heard You Say" seven-inch for $18; or get all of that, plus a cool American Apparel t-shirt and Vivian Girls button for $36.
Can you guess which offer I selected? (I admit: Sometimes I don't know whether I'm sharing joy or merely sharing consumerism. Oh well.)
And, oh, check this out: I'm not a liar, after all. Tuesday, April 12th, will nevertheless be a special day. Vivian Girls perform at Webster Hall in New York City that night.