Concert Fidelity—Reference 3A—Cable Research Lab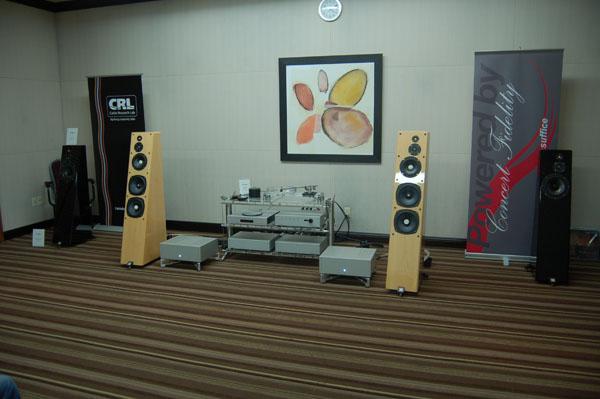 These brands were located in the California Room, which oddly enough was in the opposite direction of everything else at T.H.E. Show. I very much enjoyed my brief time with the 90dB Reference 3A Grand Veena loudspeakers ($7995/pair), which carry on Reference 3A-s tradition of relatively easy-to-drive loudspeakers, the brand-new Concert Fidelity ZL-120V2 monoblock power amplifiers ($28,000/pair), Concert Fidelity CF-080LSX line-stage preamplifier ($20,000), Concert Fidelity DAC-040 D/A converter ($10,000), and the Concert Fidelity SPA-4C phono stage ($14,000). The turntable was the Perpetual Technology TT 1 ($2500); a Copland CCDA 825 CD player ($6500) was also in use; and all cable was from Cable Research Lab.
We listened to Aimee Mann and Leonard Cohen on CD and it sounded lovely.