Cambridge Audio NP30 Network Music Player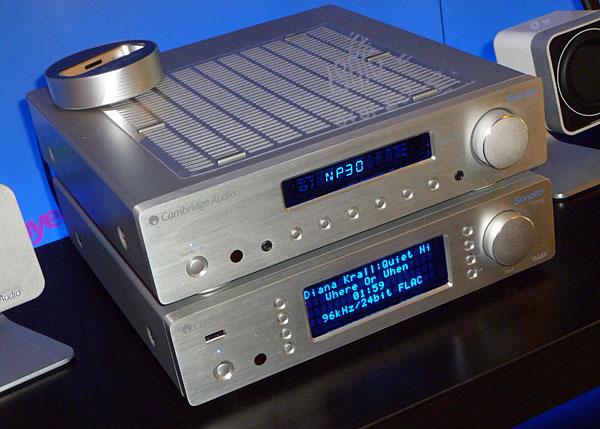 Cambridge has created the NP30 (the bottom product in this photo) as the bridge between your digital media and a stereo system. As such, it has a built-in Wolfson 24bit/96kHz DAC, two USB connectors, Wifi, Ethernet and SPDIF coax and optical outputs. It can handle most audio file formats and also stream internet radio. I was surprised that it did not have an SPDIF input of any kind.
There is a small display on the front and you can also control the NP30 with your iPhone and their app. Price is $649 and it is available now.