Blackie Pagano: Audio Artisan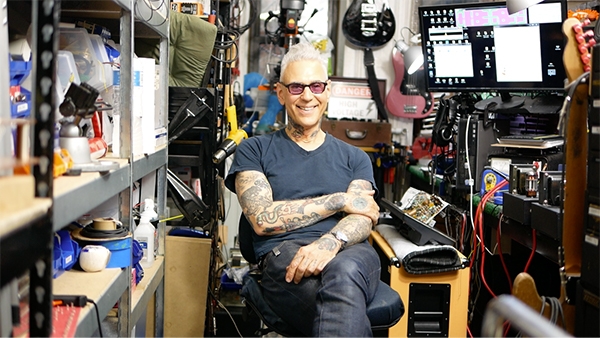 In this video I profile New York-based tube electronics technician Blackie Pagano, who fixes and upgrades "anything that makes or passes music and utilizes vacuum tubes." I first learned of Blackie when looking for a repairman to take my Fisher 800-C to. JA, Herb, and everyone I asked said—without hesitation—"You have to take it to Blackie. He's the best for the job."
Blackie's been a tube audio mechanic and high-performance audio builder for over 25 years, but before that, he worked as a roadie, live sound engineer, recording engineer, and studio technician. His client list includes David Bowie, Lou Reed, Paul Simon, Prince, The Strokes, and a slew of notable musicians. In addition to repairing and upgrading, Blackie also does custom builds, and recently released a bass preamplifier through Kickstarter that Herb wrote about in 2015.
In this video, Blackie takes us on a tour of his Lower East Side repair shop and evaluates a kit-built sample of Dynaco's classic Stereo 70 tube amplifier.