The AudioQuest Dragonfly Takes Flight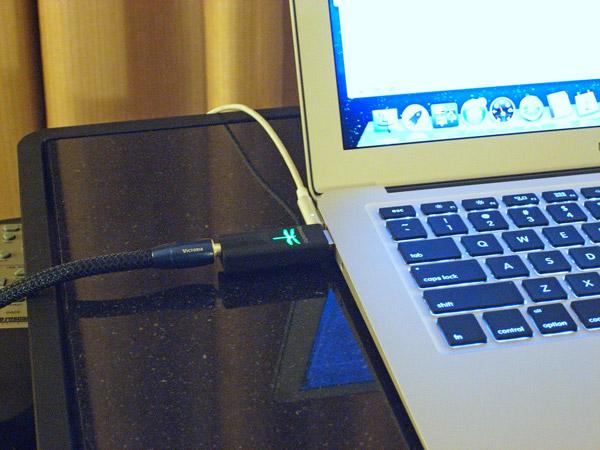 This bijoux little asynchronous USB DAC ($249), which uses an ESS Sabre DAC and Gordon Rankin's Streamlength code, made its public debut at Newport Beach. It was being demmed in one of retailer Optimal Enchantment's rooms with Audio Research amplification and Vandersteen Treo speakers. Add a PC or Mac, a 1m 3.5mm–dual-RCA Evergreen cable from AudioQuest ($29) and you're in business.
In a private dem, I auditioned the difference made by substituting an AudioQuest Forest iPod–USB cable ($35) for Apple's ubiquitous white cable. Oh my! Given that the standard iPod cable costs $25 as a replacement, the extra $10 buys you so much more music, it was scary.