Audio Streams #7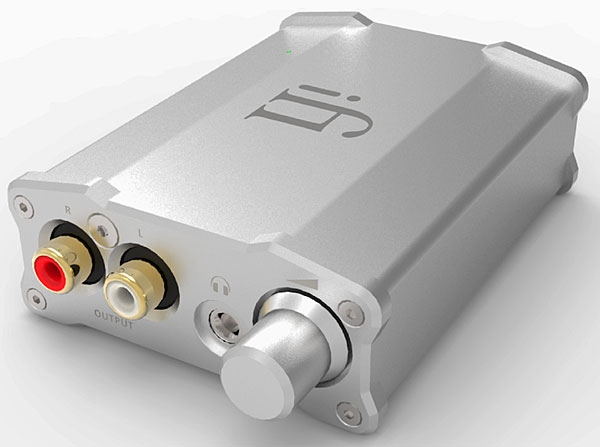 It's not the pale moon that excites me / That thrills and delights me / Oh no, it's just the nearness of you.
—"The Nearness of You," Ned Washington & Hoagy Carmichael
Despite what big-box stores and lossy streaming services want to sell you, listening to music at your desk does not have to suck. In fact, for not a lot of dough, you can easily build a desktop system that'll feed your head with music's goodness—or, for a few grand, assemble a setup that rivals the big rigs. Add the right app and streaming service, and you'll have access to an ever-expanding library of losslessly encoded music on top of the one you already own. The only caveat: Any of these systems will lead to musical distraction, which is a lovely place to be.
First Things First
Before we jump into our systems, let's talk about your computer setup and one of the most effective accessories I've encountered: For controlling your computer-music playback, I recommend using Roon ($119/year or $499/lifetime), from Roon Labs. While there are too many wonderful things about Roon to get into here (see Jon Iverson's review in the October 2015 issue), suffice it to say that, bar none, Roon is the control app for music lovers. Roon can access your music library, whether it resides locally (on the same computer where Roon resides) or on an external hard drive or NAS.
I also highly recommend getting a subscription to Tidal HiFi ($19.99/month), a service offering losslessly streamed access to over 25 million tracks and counting. If you have both Roon and Tidal, the latter works within the former, making the distinction between your music and Tidal's as seamless as you'd like. This combo is a game-changer that offers great sound coupled with unmatched music-discovery possibilities. Once you dig in, you may never come out.
Last but by no means least, I consider IsoAcoustics speaker stands (starting at $79.99) to be essential ingredients in getting the best sound from your desktop speakers. Beyond the obvious benefits of getting your speakers up off your desktop with just the right degree of backtilt, the adjustable IsoAcoustics stands offer effective isolation, improving bass response and image focus.
A few features are shared by all of the DACs I recommend here, beginning with the ubiquitous USB input. In each case, unless otherwise noted, you'll connect your computer to your DAC with a USB cable. Also common to all is the ability to handle PCM resolutions of up to at least 24-bit/192kHz as well as DSD. (PC users will have to download and install the DAC manufacturer's USB drivers to take advantage of high-resolution audio.) You can also pair all of the recommended DACs with headphones.
But my focus here is on the nearfield desktop frontier. Let's build!
System 1: iFi nano iDSD DAC + Tannoy Reveal 402 = $749 total
While System 1 is the least expensive system I recommend here, it delivers much more than you'd expect for its relatively modest price.
The iFi nano iDSD DAC ($189) is a DAC and headphone amplifier powered by a lithium-polymer battery charged via the USB bus. iFi claims 10 hours of playing time for the headphone output, and the iDSD automatically enters charge mode when the battery runs down. About the size of a pack of cigarettes, the aluminum-bodied iFi has a USB input, a 3.5mm headphone jack, coax S/PDIF output, RCA line level outputs (which you'll use to connect to the Tannoys), Minimum Phase and Standard filters, and a volume/on/off knob.
The nano iDSD supports PCM resolutions up to 32/384, DXD, and single-, double-, and quad-rate DSD: It's truly present- and future-proof. Taking care of the D/A duties is a Burr-Brown DAC in which, according to iFi designer Thorsten Loesch, "DSD remains DSD and is converted directly to analogue. PCM remains PCM and is converted directly to analogue." The iDSD's USB input is asynchronous: The DAC directs data flow, which is thought to reduce jitter. iFi even includes all the USB and RCA cables you need to get going, as well as a travel pouch.
Each Tannoy Reveal 402 active speaker ($560/pair) houses a ¼" soft-dome "Poke-Resistant" tweeter and a 4" custom high-efficiency mid/woofer, for a claimed frequency response of 56Hz–48kHz. Each driver gets its own 25W amp, and around back are an adjustable EQ setting (–1.5dB HF Cut / Neutral / +1.5dB HF Boost) and RCA and XLR inputs. There's also a volume control, which I left maxed, and a mini-jack for connecting a phone or portable player. When using this mini-jack, you'll want to use each speaker's Speaker Position switch to denote which side of the desk it's on. (When using the mini-jack input, you have to connect the two 402s together with the included stereolink cable.) Filling out the rear are an IEC inlet for the included power cords, and an on/off switch with blue power LED.
The Tannoys' black cabinets comprise "an acoustically optimized injection molded baffle utilizing dense material for maximum acoustic performance. The baffle is mechanically secured to a vinyl laminated MDF cabinet construction which has a closed cell acoustic foam base." A slot port is located on the front—below the drivers—to permit placement close to the wall behind the loudspeakers. The active crossovers were custom-tweaked by Tannoy's in-house speaker guru, Dr. Paul Mills. Each Reveal 402 measures a desktop-friendly 9.5" high by 5.8" wide by 8.4" deep.
When, in July 2014, I reviewed the iFi nano iDSD for AudioStream, I used it in my main system as well as on my desktop, where I found its sound to be rich and full, with a lovely dimensional quality—the last something that often goes missing from the sound of DACs in this price range. The Tannoys were equally impressive, and damn fun to listen to. If you're a fan of rich, full-bodied, well-rounded sound, the iFi-Tannoy combo delivers in spades: These are bona fide boogie machines.
System 2: Pono PonoPlayer + ADAM Professional Audio A3X = $1057 total
A bit of a curve ball: The PonoPlayer doesn't need a computer to play your music. Of course, it doesn't give you access to the world of Internet streaming, but some folks are more than happy playing music from their own libraries, and even happier when they can take some of that music on the road.