Audio Aero La Fontaine Music Center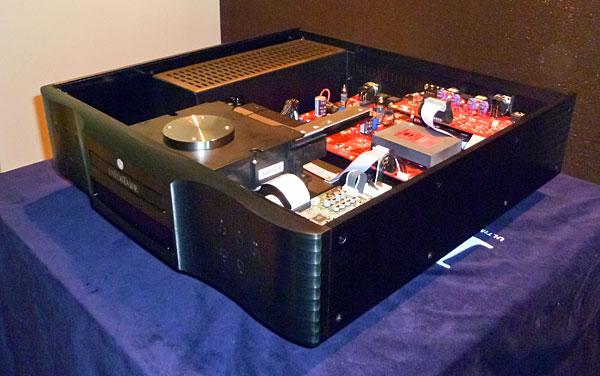 Consider this the baby brother to the La Source. Same overall functionality but with the lower priced Esoteric UMK5 transport, a stereo Burr Brown 1792 DAC and an OEM clock directing the digital. Still, it has the S.T.A.R.S. 32bit/384kHz DSP and vacuum tube output stage as well as the preamp features.
The La Fontaine will be available sometime in February with transport for $25,000 and without for $19,000. O'Hanlon adds that by the end of the year, there should be five Music Centers products without disc ranging in price from $3,000 to $35,000.