Are you listening more but enjoying it less?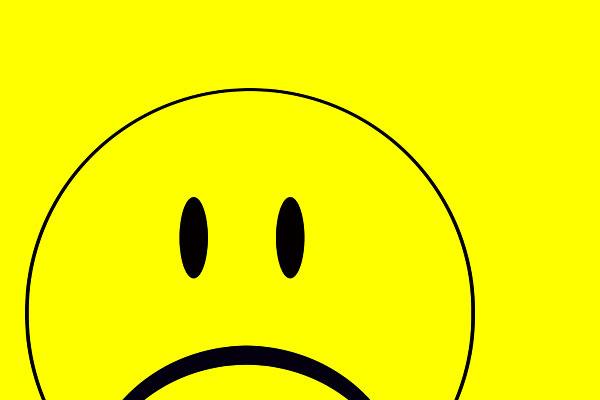 I have a hunch that the overwhelming majority of
Stereophile
readers have pretty decent hi-fis, but they probably listen to a lot more music in their cars, or through computer speakers, or on the go with headphones. I'm in that last group, and log more hours listening to Jerry Harvey's astonishing JH13 Freqphase custom-molded in-ear 'phones than to my Magnepan MG3.7 speakers—but music moves me more through the 3.7s. I can fully savor the White Stripes only when I'm on the couch, letting Jack White's blistering guitar and Meg White's pounding drums rearrange my brain. I'm not just talking about fidelity—how and where we listen changes the way we experience music.
When I first started playing CDs, in the early 1980s, I got into the habit of having music on all the time, so my ratio of CD to LP listening skewed heavily toward silver discs. I was listening more, but looking back, I was enjoying it less; music was merely background to other activities. I still had to pop in a CD every hour or so, but thanks to music servers Spotify and Pandora feeding our multiroom music systems, no one has to suffer through the drudgery of selecting tunes anymore—the music never stops. And that's part of the problem—when the music plays on and makes no demands, it's just sonic wallpaper.
Uncompressed recordings with intact soft-to-loud volume changes, meaning that their full dynamic range is intact, are an annoyance when the music's in the background; you can't just set the volume in your Jetta GLI to keep the music loud enough to be heard and not get blasted when the band really gets going. That's why record producers overcompress music—they're trying to maintain a consistent maximum volume level that's ideal for background listening when jumping between albums and tunes. That's too bad—compression doesn't sound so great for audiophiles craving maximum dynamic contrast, but we're just a tiny minority of music buyers. Even so, it seems as if we're becoming more like the other 99% of all listeners, those who aren't focused on sound, so the quality of the gear is beside the point. Good enough is good enough, and a Sonos wireless Play:3 speaker wouldn't sound much different from a Quad ESL or a Magico when played quietly enough to merely provide ambiance.
I polled my Twitter and Facebook friends to see if they still listen to music at home, and most said things like, "It's rare for me to find the time, but I do like good sound . . . ," or "In this day and age it's in the car, using the phone as the source." One was even more direct: "I get most of my musical enjoyment from my iPhone and iPad, in spite of having a nice high-end system that I also enjoy. That's one of the reasons I refer to myself as an ex-audiophile." I get it—listening at home is on the wane—but we somehow find the time to watch YouTube or surf the net for hours at a time.
I was starting to get depressed, but I felt better after I spoke with a few folks who'd just bought their first turntable. Music wasn't background for them, and each one, without any prompting from me, said the same thing: Music on vinyl is impossible to ignore. These people, aged 14 to 40, grew up with digital music, but when they play vinyl they don't skip from track to track, and they don't multitask. Most of them don't have expensive rigs, but they all felt that listening to vinyl is different from and better than listening to MP3s on the go. One said that listening to 1960s- and 1970s-era LPs is like reading literature in the original language. The attraction wasn't fidelity per se; these "kids" found music on vinyl more satisfying than the digital alternatives. Which also proves that you don't need a great hi-fi to fully appreciate music, but you do have to listen—and most people, audiophiles and "civilians" alike, rarely listen anymore. They've replaced focused listening time with other things.
Then again, I have a small number of digital-loving audiophile pals who never just have music "on" because they find it too distracting. They don't play tunes in the car or at the gym; they prefer books or podcasts, and they best appreciate music at home or at concerts. So please don't mistake my pro-analog stance as anti-digital. I cherish my collection of 3000 CDs and SACDs and I love to listen to them. They're different from, not inferior to vinyl. I own a lot of great music in different formats, and get pleasure from them all.
My desktop system, with Emotiva Airmotiv 4 speakers and a Schiit Bifrost DAC, sounds pretty good, and that's a concern. Computer audio is starting to cut into my quality listening time. My hi-fi is just on the other side of the room, but I'm falling into the trap and listening to more and more tunes on my computer. When I walk the 12 steps to my hi-fi, plop on a record, and listen, the experience is so much deeper. The thrills come more often, the music means more. I'll grant that computer audio and high-resolution downloads are getting better all the time, but I'm not sure that's a good thing. When I'm working at the computer, music is distracting or merely background noise.
If you have a nice system but aren't playing it as much as you used to, try to find the time to close your eyes and reconnect, one on one, with your favorite music. Force yourself to listen to a couple of tunes without doing anything else, and see if that rekindles your passion for music and sound.
It's time to get back to where we once belonged.