April Music: Aura and Stello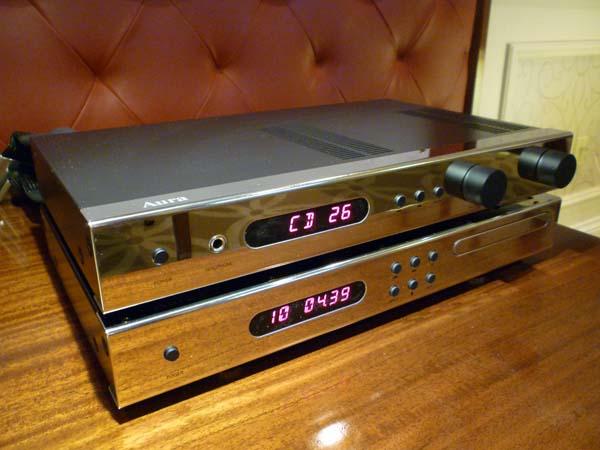 Distributed in the US by April Music, the 50Wpc Aura Vita receiver ($1245) was mated with Aura's matching Vivid CD player ($995).
The Vita allows the user to program up to 15 AM/FM stations and provides balanced and unbalanced analog inputs, a moving-magnet phono stage, a preamp output, and front-panel headphone jack. It uses a Texas Instruments PCM2704 USB DAC and a Cirrus Logic CS3310 digital volume control. The Vivid CD player offers three digital inputs (two coax and one optical), a coaxial output, balanced and unbalanced analog outputs, and uses a 24-bit/192kHz-compatible Cirrus Logic CS4398 DAC. Driving a pair of Silverline compact floorstanders via VeraStarr cabling, the Aura combo made a smooth, easily enjoyable sound.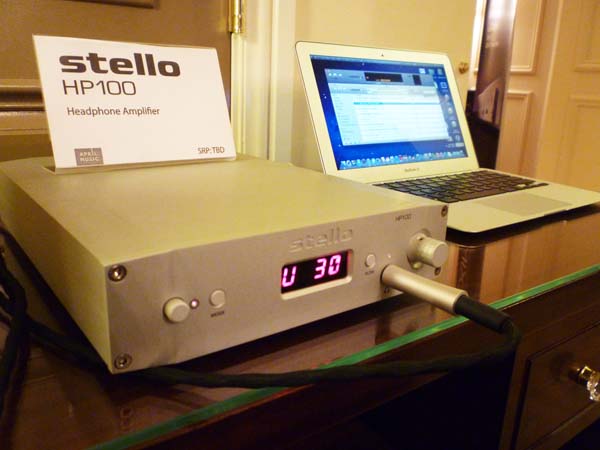 Also in the April Music suite was Stello's new HP100 headphone amp ($1200; available sometime around March). Playing files from a MacBook Air running Amarra and using Sennheiser's awesome HD800s, Dave Brubeck's "Take Five" was communicated with a lovely sense of touch, good flow, and a sweet, honest tone.