100 Waltzes for John Cage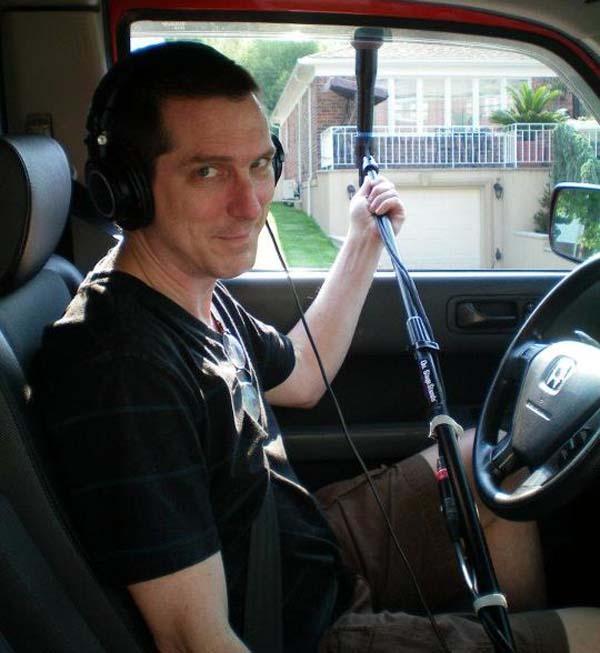 Tuesday–Thursday, August 21–23, 7:30pm: In celebration of John Cage's 100th birthday, The [kāg] ensemble will perform Kevin James's 100 Waltzes for John Cage at the DiMenna Center, Mary Flagler Cary Hall (450 West 37th Street, New York).
Inspired by Cage's 49 Waltzes for the Five Boroughs, for which a score was created by randomly selecting 147 locations on a New York City map, James's work is said to answer the question, "What would Cage have done with the advanced technologies that have shaped our ever-expanding information age?"
I'd like to think he'd have thrown them out the window and made a score from their shattered bits and pieces. Kevin James, it seems, feels similarly:
Using Cage's favored I-Ching methodology to achieve precise GPS locations, James created field recordings at 147 locations throughout the city. Expect to hear various languages, sirens, whistles, traffic noise, birdsong, construction work, street music, and more. For the performance, then, nine musicians, equipped with iPads, will interact with one another using James's recordings, as well as excerpts from 100 of the "all-time greatest" waltzes. From the press release:
Name your favorite waltz (Strauss, Tchaikovsky, etc.) and you're likely to hear it (or parts of it) in this fascinating work. You may have to listen carefully, as you may hear only a few notes, or a bit of a secondary themes or perhaps just a bass drum line, but excerpts from all 100 will be played by each musician. Instead of sheet music, each will have an iPad programmed to display their excerpts. Bar numbers, stanza numbers, and number of bars are all randomly selected, as is the length of time that each musician will see and play each excerpt. The musicians begin the piece arranged in three distinct trios set around the space. However once the piece begins, they are encouraged to shift positions at will, leaving or joining one or the other ensembles, or to improvise on the assorted waltz themes when there is extra time for a given excerpt. Or to rest and listen.
Sounds awesome to me. Tickets ($20 general or $30 with reception; $10 students or $20 with reception) can be purchased at Brown Paper Tickets or by calling (925) 285-3611.
Founded in 2008, The [kāg] ensemble is Caroline Chin (violin), John Ferrari (percussion), Kevin James (trombone), Margaret Lancaster (flute) Eileen Mack (clarinet), Daisy Press (voice), Herb Robertson (trumpet), Tomas Ulrich (cello), and Lev Zhurbin (viola). 100 Waltzes for John Cage will be partially sponsored by Six Point Craft Beers, so you might want to spring for those reception tickets and raise a pint to John Cage. Cheers!
***
John Cage would have turned 100 years old this September 5th. While I think that any day, any month, any year is a good time to celebrate John Cage's life and music, this year is an especially good year.
In May, I had the opportunity to visit the anechoic chamber at the National Research Council in Ottawa, Canada—an event that, in some cosmic way, I'd been working toward ever since reading in college about John Cage's experience in the anechoic chamber of Harvard University. Expecting to hear nothing but silence, Cage instead heard two distinct sounds—one high and one low. He was later informed by the engineer in charge that the high sound was his nervous system in operation; the low sound was his blood in circulation. Cage concluded: "Until I die, there will be sounds. And they will continue following my death. One need not fear about the future of music."
Cage's words fueled my passion for sound and music—and they have stayed with me ever since. Visiting the anechoic chamber in Ottawa was an extremely fulfilling experience, to say the least. I write more about it in my September issue column. Now, however, there are events scheduled throughout the year, worldwide, in honor of John Cage's 100th birthday. Visit johncage.org for listings, birthday wishes, and more.