'Cause I'm TNT, I'm Dynamite: The Audio Power Labs TNT 833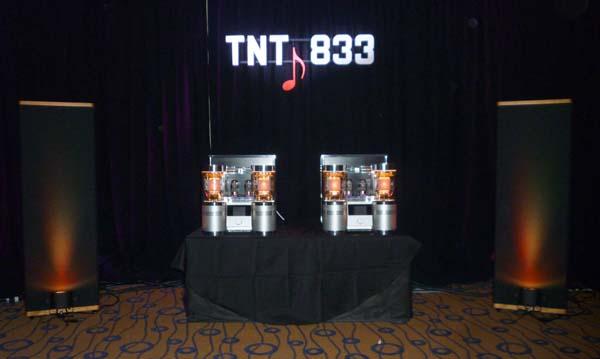 There was nothing dirty, mean, or mighty unclean about the Audio Power Labs TNT 833 monoblock power amplifier, a pure class-A, push-pull design rated to deliver 200W into 8 ohms. Each amp weighs 160 lbs and uses 833C output tubes, 6550 driver tubes, and 12BH7 pre-driver tubes. The price will be somewhere between $150,000–$170,000/pair.
The system, including an Audio Research LS27 preamplifier, Musical Fidelity M6CD CD player, Vandersteen 3A loudspeakers, and aided by an array of RealTraps room treatments, produced big, robust voices, and had a good sense of musical flow.
Audio Power Labs' Clyde Holobaugh confessed that the TNT 833 has been "a labor of love," requiring over two years in design and development. His goal was to build a class-A, push-pull design that would be powerful, while also eliminating distortion.