Wilson Audio Specialties Chronosonic XVX loudspeaker Page 2
Though the rear of both speakers ended up almost touching the corner
Tube Traps
, there was more placement flexibility than I expected. Using Christy Moore's song "So Do I" from the MQA version of his album
This Is the Day
(released on CD in 2001 as Columbia/Sony 503255.2), Peugh and Hall moved the XVXes, still on casters, until vocal clarity had been achieved. Minute movements produced surprising shifts in clarity. The speakers sounded better, with the rear-firing ports, which was also true with the Alexxes.
Next came the procedure for adjusting time alignment, which I won't go into here. I left it to Peugh to set the rear tweeter's attenuator level based on his XVX setup experience. Two other adjustments are possible. One involves swapping out a resistor to increase or decrease the tweeter level by 1dB (not needed); the other is said to correct for amplifier "time smear," but the darTZeel was not in Wilson's database, so I would have needed to ship one of the monoblocks to Provo for measurement. I chose not to.
No WAFfling
One evening shortly after Peugh and Hall had left, I invited my wife down for a listen. I played her the '70s-era Mobile Fidelity reissue of Little Feat's "Waiting for Columbus" (MFSL 2-013)—just the opener, "Join the Band," and "Fat Man in the Bathtub." When I first played this at the appropriate volume—concert-loud—it came as close to "live" as I've ever heard here, overwhelming and enveloping.
I was expecting her to say—or yell over the music—"Turn it down!" Instead, she just sat there, mouth agape. When the demo was over, she turned to me bug-eyed and said, "You have to buy these speakers!"
Now that's wife acceptance factor (WAF)!
This was the second time this has happened in 30-plus years; the first time was when she proclaimed that the Continuum Caliburn turntable was "better than sex." I found her reaction to the XVXs less threatening.
I have a skeptical, non-audiophile, music-loving friend who often sits bemused as he listens to the latest review product in my listening room. When I bought the XLFs, he said, "Those are too big." When I replaced them with the Alexxes, he matter-of-factly said, "Those sound nice."
When I played him the Little Feat track through the XVXes, he just about lost it: "They are right there!" he excitedly exclaimed, pointing between the speakers. This is a cool customer who rarely shows emotions and who exults in throwing water on my fire. Not this time!
What exactly is it that has kept me for so long in the Wilson camp? It isn't that the company's speakers are without flaws. All speakers have flaws; you learn to ignore or listen around them.
For a few Wilson iterations, I had to listen around the inverted titanium-dome tweeter, which was fast but kind of edgy. The right associated gear helped smooth things over.
Those other Wilson speakers didn't have the smoothest frequency response. Coloration was low, but not the best. All of the Wilsons I've owned, though, have had a combination of strengths including an uncolored low end, visceral wallop, wide, effortless dynamics, and—especially—a grand, 3D spatial picture that delivers all the width, depth, and especially height that's included on a recording. All my previous Wilsons have largely disappeared and made my room evaporate, leaving an exciting, 3D space that—again, on excellent recordings—put me in the venue as no flat-baffle design has managed, though some of those did pretty well.
Would these moving coil speakers ever convince horn or electrostat lovers? Probably not; nor would horn or electrostat speakers ever convince me.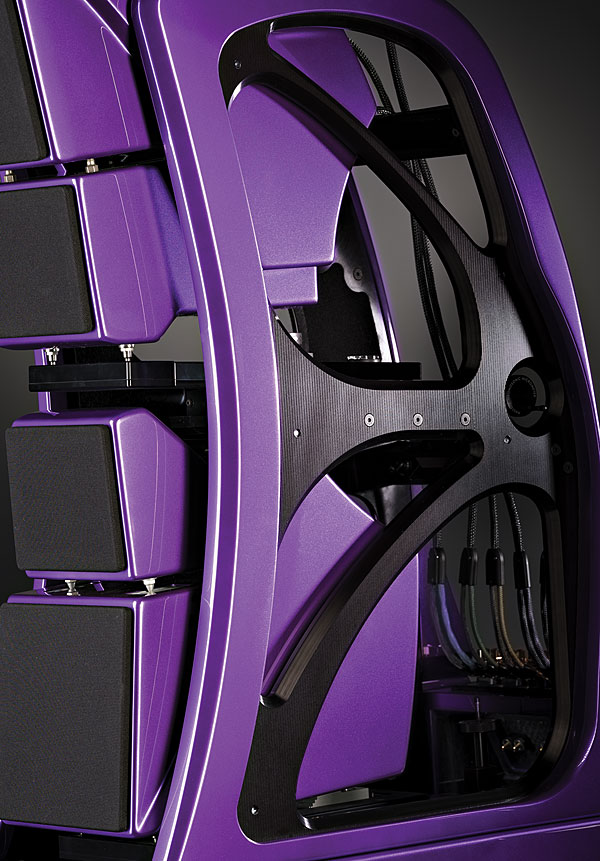 The XLF's doped-silk dome tweeter produced a major sonic upgrade over the MAXX3's, with no lost speed or resolution. At approximately half the price, the physically smaller Alexx, equipped with the newly developed woofer pair, beat the low-end pants off the XLF (as did the Marten Coltrane 3). As I wrote in the Alexx review, I traded the XLF's grand soundstage (produced partly by the top/rear-firing tweeter) for the Alexx's intense 3D focus and weighty, fast, nonmechanical-sounding bass speed.
When I heard the WAMM Chronosonics at a friend's place, in one of the best rooms in which I've ever listened to recorded music, I said to myself (knowing how sick Dave Wilson was at the time), "He will leave this Earth having achieved his goal and proven his point."
Aided by the midrange driver Dave couldn't quite finish in time, son Daryl and his team have taken Dave's work further with the XVX.
Let the hyperbole begin
What if I told you I'm hearing familiar recordings as if for the first time, having to re-evaluate everything? Not just picayune things like those eighth-note handclaps in the background of "Mr. Tambourine Man" by the Byrds. Have you noticed those? I usually hear the tambourine as sprayed tinkles, but on the first play through the XVX, those "zills" were probably recorded with a single microphone, but his touch on the toms, the subtle volume shifts, and the skin sound delivered by these speakers was revelatory, turning a mere drum part into an event worth repeatedly savoring. The thought and intent behind each touch was unlocked and revealed.
Clapton's heavily distorted guitar, which had a distinctive tone and texture on that record that I think influenced Jack White's sound, was wet, juicy, and harmonically complex compared to the cardboard expectation.
I could recount here an endless stream of sonic surprises on familiar tracks, where the speaker's sensuous, misty, ethereal midrange, nonmechanical transient clarity, suppleness, and delicacy produced warm-yet-detailed surprises.
Whenever I hear Stevie Ray Vaughan's Couldn't Stand the Weather at shows, I walk out of the room, especially when the track is "Tin Pan Alley." It's not that it isn't a great recording—there's a reason everyone uses it as a demo—but how many times can you hear it before you've had enough?
Well, the job was comparing the Analogue Productions 33 1/3 (APB 38304) box-set version with the recent Mobile Fidelity "One-Step" 45rpm (UD1S 2-007).
Tommy Shannon's bass has never dug so deep, clean, and well-controlled as it did through these speakers. The attack, bloom, and decay were flawless. The bass didn't boom. In fact, these speakers produce the best low frequencies I've ever heard in this room. The whole presentation made me think I was in (or on) a Maxell poster. Chris Layton's tomtom hits produced the biggest surprise: well-defined, way back in space, perfectly sized, and timbrally right. I can hear them in my mind as I write this.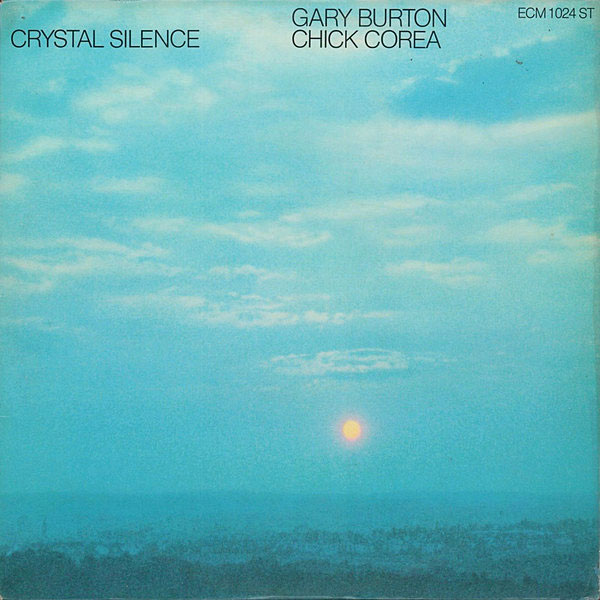 Chick Corea died a few days ago, so out comes the German pressing of Crystal Silence (ECM 1024 ST), the percussive 1972 duet with Gary Burton. (If you have only the American Warner Brothers pressing, try to get the German.) I remember the last time I played this; it sounded tinkly back then. This time, the piano had more wood, a sounding board, a spatial context. The speakers' agile start-and-stop abilities were on full display. Burton's vibes, too, were "just right": metallic but, struck with a soft mallet, not too metallic or tinkly; the resonant aftershock of each note decayed pleasingly and quickly. On the ballad "Arise, Her Eyes," dynamic shifts large and small were expressed fully, helping to bring the track to life.
This recording and a few others put the image higher than I'd like with these tall speakers. Most recordings, though, analog or streamed, set up the stage directly in front of me, almost confrontationally precise so that I was looking neither up nor down.
The title track of Crystal Silence was also performed on Return to Forever (German ECM 1022 ST) with Corea on electric piano accompanied by Airto Moreira, Flora Purim, Joe Farrell, and "Stan" Clarke. Recorded by Tony May at Phil Ramone's A&R studios, this track demonstrated this speaker's creamy, lush midrange, its crystalline top end, its intense three-dimensionality. Purim lurked to the left of the right speaker as I've never before heard her sound on this record.
We are talking about 14 linear inches of midrange-cone real estate—enough to swamp and glutenize the top or bloat the midbass, you would think. But that does not happen, so well "in the pocket" is both the smooth timbral balance and driver integration—far more accomplished than on any previous Wilson speaker I've owned.
Male vocals never get snagged by midbass bloat; consider the warmish Christy Moore track where his chesty vocal, surrounded by warm currents of reverb, floats free in 3D space—"right there!" as my normally taciturn friend exclaimed.
If you've never heard The Concert Sinatra (Reprise R9-1009; forget the Mo-Fi version), it's worth checking out. Sinatra's on a giant, Samuel Goldwyn soundstage. Nelson Riddle conducts a huge orchestra. It's a unique side of Sinatra, recorded live to 35mm tape. The sound is amazing, though through warm, sluggish speakers Frank can sound chesty and get lost on the cavernous stage. The record has never sounded this good in my room. Frank does not get lost on the stage. He sounds right there.
Conclusion
One of the biggest thrills I've had with these speakers so far was listening to The Berlin Philharmonic's Beethoven symphony cycle, recorded live on LP, conducted by Simon Rattle (BPHR160092). Yes, Klemperer's excellent-sounding 1962 recordings with the Philharmonia Orchestra, reissued by the Electric Recording Company in 2018 with the four Overtures for Fidelio as a bonus (ERC 046), has more gravitas than Rattle's tidier takes have, and Bernstein's late '70s live recordings with the Vienna Philharmonic are among the best contemporary sets, but the BPO's playing is tops, and I keep returning to Rattle's Eroica.
The digital editions of this recording are multimiked mixes, but the 10-LP vinyl edition was cut from a 24/96 digital master recorded using just a pair of microphones in M-S configuration. It's a sonic spectacular, incredibly natural, 3D, with that "you are there" quality.
It sounded really fine when I got the set a few years ago and played it on the Alexxes, but through the XVXs it was like putting on 3D glasses and watching on an IMAX screen—only far more convincing. Wilson's time-correction system does far more than produce greater stage dimensionality. Its greatest value is correctly delivering the transient response, which was Dave Wilson's goal all along. Doing that removes edginess, hardness, and other artifacts that might sound like (but are not) amplitude-related and helps produce transportive orchestral transparency as I've never before heard here. It's one of the reasons I can sit hour after hour listening as loudly or softly as I please, as I've done most nights over the past few months.
Every genre was served well by Daryl Wilson's XVX speakers. He seems to have paid meticulous attention to every aspect of design including appearance. They will not be to everyone's tastes, but to me these are the best-looking big Wilsons ever.
Other than a few records where the image was higher than I'd like, I found little to criticize. The Chronosonic XVX does everything spectacularly well: micro and macro dynamics, bass slam, timbral verisimilitude (especially in the midrange), transparency, three-dimensionality. These qualities combine seamlessly, much as the young Mr. Wilson managed on a smaller scale with the Sasha DAWs.
I've been married almost 33 years, and I have always found that things go well for me when I listen to my wife.