Wait a Minute, Wait a Minute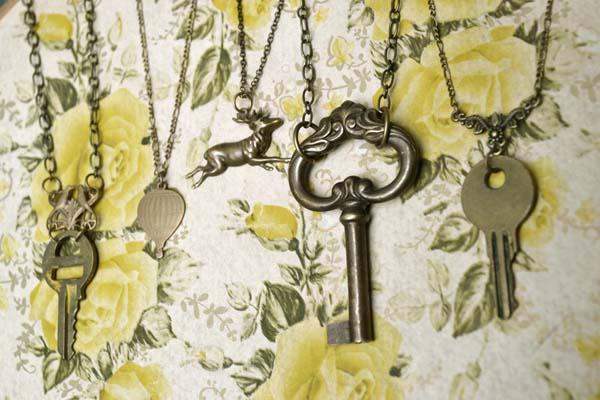 Charms swiped from Jersey City's Kanibal Home
Here's the new video for Gaslight Anthem's "Bring It On," from last year's American Slang. Gaslight Anthem is a New Jersey band who've done pretty well for themselves, and that's just about all I know about them. I've listened to this song a few times now, and my feelings remain the same:
The band reminds me of Bruce (Bruuuuuuuuuuuuuuce!), as filtered through Eric Bachmann's Archers of Loaf, with a good bit of The Replacements up in there. And, of course, the apparently unavoidable dose of Jersey emo. I like it.
I especially like this song and its accompanying video for at least three reasons, all of them personal:
1. I'm reminded that Gaslight Anthem's debut record, Sink or Swim, was released by Jason Small's XOXO Records, and Jason is an old friend of the Multi-Purpose Solution, my old band.
2. It's quite possible that the Multi-Purpose Solution will reunite sometime this fall for at least one wonderful show, and watching this video stirs something inside of me, and that something wants to rock. (And, by "rock," I mean: destroy.)
3. Watch the video again and your eyes might drift to all of the neat props—vintage suitcases, old keys and jewelry, picture frames and other assorted charms and adornments. Most, if not all, of this stuff came from my dear friend Kristen's magic shop, Kanibal Home. Kristen is so cool. (And, at the same time, so hot.)
And now (another) public service announcement:
Whether you're searching for a perfect gift for your special someone or merely looking to find a special someone, Kanibal Home has just what you need. Trust me.
That is all. Enjoy.