Tom Petty (1950-2017)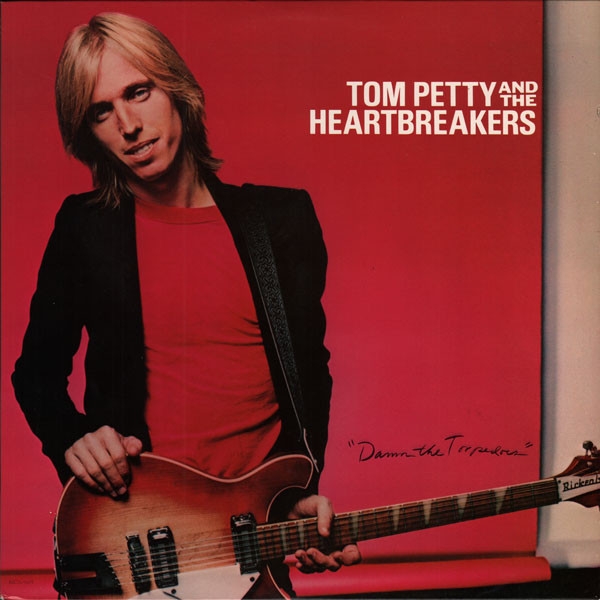 Can we all remember where we were when we first heard "American Girl?" "She was an American Girl raised on promises . . ."
And in 1979 was there a bigger record than side one of Damn the Torpedoes?
Finally, can Tom Petty actually be gone at the age of 66?
The idiotic dance that the LAPD and TMZ did throughout the night aside—He's dead. Oh wait, he's not dead. Yet.—Tom Petty did indeed pass sometime during the night after suffering a heart attack yesterday morning.
Always reminiscent of Bob Dylan and The Byrds, Petty and the Heartbreakers was first and foremost a great rock'n'roll band. And make no mistake, it was about the band. Although Tom wrote the songs, Mike Campbell's Rickenbacker guitar, Benmont Tench's organ, and Stan Lynch's drumming were all a big part of Petty's success.
It's also worth noting that Petty and the Heartbreakers was a Florida band, Gainesville to be exact. While this doesn't mean they had great similarities with Lynyrd Skynyrd, for example, there has always been in indescribable something about Florida bands that's best seen in the gritty, no-nonsense, killer bar-band air and attitude the Heartbreakers had about them until the end.
One of the finest pop songwriters in the rock (and I mean that as a compliment), Petty was for a time a hit machine, producing such hits as "American Girl," "Listen to Her Heart," "Refugee," "The Waiting," "Runnin' Down a Dream," and the list goes on. My favorite, and until a recent reissue, the only rare and very expensive-to-buy LP in his catalog, is his soundtrack to the Ed Burns film, She's The One. The main theme, "Walls (No.3)," is the finest set of Petty chord changes that few have ever heard.
A couple of Petty memories: When Stereophile was located in Santa Fe, NM, Heartbreakers bassist Howie Epstein (who'd replaced Ron Blair in 1982) and his then-girlfriend, singer and June Carter Cash progeny Carlene Carter, lived north of town. Being connected to the music scene there, I was aware that the pair were in a bad way, descending into drug abuse which included an arrest in 2001 in Albuquerque for heroin possession, and finally Epstein's overdose death at age 47 in 2003 at Santa Fe's St. Vincent's Hospital, by which time the magazine had moved to NYC.
In June 1986, during my very first year writing about music, I had the great pleasure of hanging out backstage with Petty, Campbell and the rest of the band when they were the opening act on Bob Dylan's True Confession tour. To pass the time—I was waiting to speak with Dylan—Petty did spot-on impressions of Bobby Zimmerman talking that cracked everyone up.
Years later in a different interview, Petty arrived cloaked in shades, jewelry, scarves and an outfit that fairly screamed rock star with just a touch of Guns'N' Roses. I spent most of the interview trying not to let my mouth fall open. It sounds clichéd but they do not make rock stars like Tom Petty anymore.