Thiel's CS1.7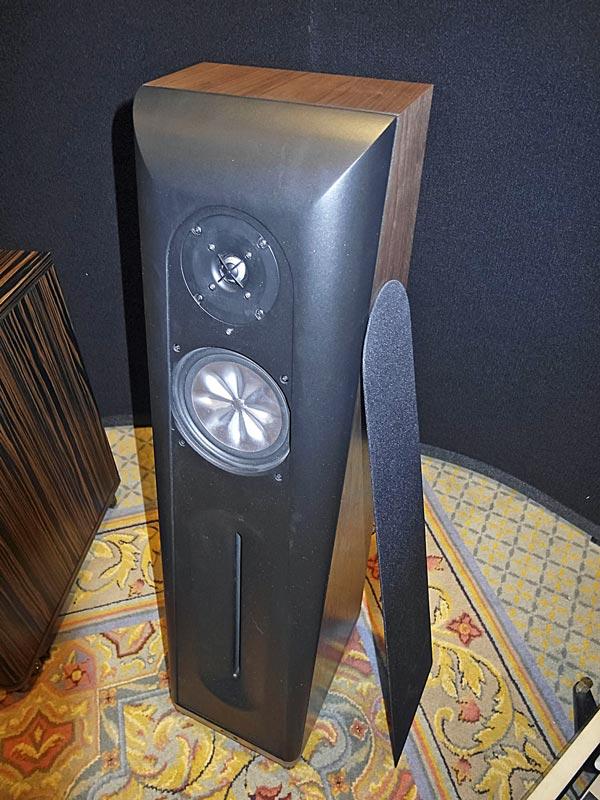 My experience with the Thiel CS1.7 at CES is a story in three parts.
Part I: Maybe. On the first day that I was at CES, which was the day before the Press Day, I visited the Thiel room while they were still setting up. I saw a prototype of the CS1.7, and asked if they were going to do a demo of these speakers. "We haven't decided yet. We're not sure if the crossover is finalized. But if the speaker sounds as good here as it did at the factory, we'll demonstrate it." Fair enough. I took some pictures and promised to return.
Part II: No. I visited Thiel again on the first day of the show (after the Press Day). The demo room did not have the CS1.7. "We've decided not to demo the speaker." That seemed to be the end of the story. I was disappointed but not entirely surprised; Thiel is known for having a long gestation period for their speakers, forever tweaking various aspects before coming up with a final version, and apparently this has not changed with the death of Jim Thiel. But that was not the end of story.
Part III: Yes. On the day before the last day of the show, I received an email from Gary Dayton of Thiel. The subject read "Come and hear the CS1.7s today at CES (tomorrow too)." So I visited Thiel for the third time. I asked Gary Drayton what led to the change of mind. Did they further tweak the crossover? "No, we just convinced Kathy [Gornik, president of Thiel Audio] that the speakers sounded good enough to demo." That was the right decision! The CS1.7s were demoed by James Tanner of Bryston, whose electronics and digital source were used in the demo system, and they sounded terrific. The soundstage, in particular, had a three-dimensionality that was just about the best that I encountered at this year's CES. The exact price hasn't been determined yet, but it's an estimated $5500/pair.