SXSW 2017: Spinning Coin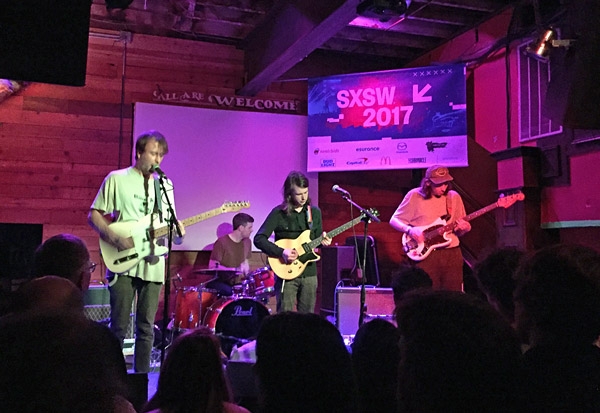 For me, no South by Southwest is complete without seeing a couple of bands from the creative nexus of the north that is Scotland. This year I found Spinning Coin from Glasgow. Perhaps named after a John Mayall record of the same name, the quartet's dual front men, singer/guitarists Jack Mellin and Sean Armstrong, have chemistry that's obvious. While some of their music can get a bit too wall'o'fuzz guitars for me, they also have the same melodic thread running through their music that has made Scottish bands such fun to watch and listen to over the years.
Spinning Coin records for the Geographic label, which is owned by Stephen McRobbie of The Pastels and distributed by Domino. They have just released a new single, which you can hear below.