A Survey of Foster 443742 Variants: Inside Photos
This story originally appeared at InnerFidelity.com
They're certainly a family of headphones...but like any family, there's lots of differences. Small differences in most of the baffle plates and rear damping...could be lots of stuff going on around the driver that can't be seen. Impedance measurements show quite a bit of similarity between the Massdrop and E-Mu headphones with the original Denon line. I assume this means they're more similar in the acoustic space around the driver.
The biggest physical differences are in the Fostex branded headphones. Interestingly, they've got damping material in the cups, but the TH900 headphones, to my eyes, have the most noisy impulse response. They also are the only ones with a circular earpad hole...I may try to swap the TH900mk2 pads with the E-Mu pads and re-measure. I'd bet the noise is coming from resonances in the earpad chamber.
Anyway, here for your viewing pleasure is the inside look.
Denon AH-D5000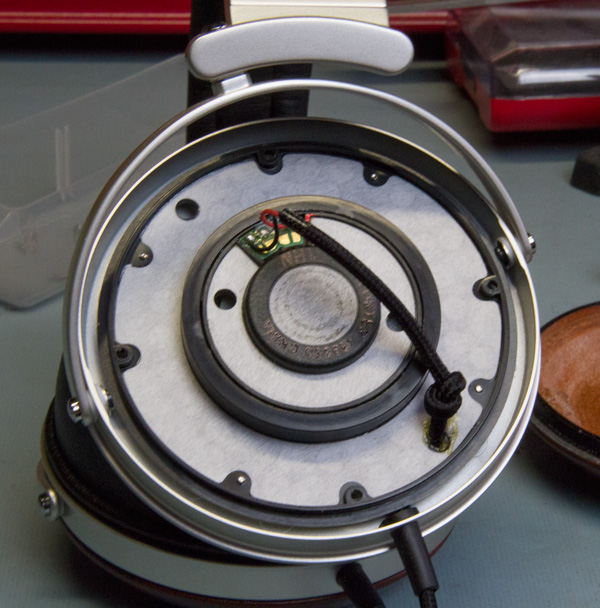 Massdrop TH-X00

E-Mu Teak (Shown in Ebony)

Fostex TH610

Fostex TH900

Fostex TH900mk2