Stromtank S 1000 computer-controlled battery power source Page 2
The batteries are said to last for 6000 recharge cycles. If you recharge the batteries once per day, they will last roughly 15 years before energy storage drops by 20%. The unit does emit a quiet hum—as does the AudioQuest Niagara 7000 power conditioner—but it never interfered with my listening.
"We consider our power generator and the pre-stages of the amplifier as one system that works together. To get the best sound, we don't want either the lowest or highest impedance possible; we want matching impedance, ie, impedance that kind of matches the amplifier's power supply. This is why we have different products for different uses. When you have the right impedance match and you play strings, they sound nice and soft. It's the same with other instruments. If the matching is good, the air around the instruments is good. If the sound sizzles a bit or goes wider or slower, it's not a good impedance match."
Listening as proof
Stereophile's policy of changing only one component at a time so that you know what's responsible for the changes you hear is undoubtedly a good idea. Sometimes, though, things just don't work out that way, because reviewer systems and rooms are in a constant state of flux. Just as the S 1000 was settling in, a local contractor and friends found time to help me install A/V RoomService PolyFlex Diffuser panels and some homemade slap-echo treatment. After these adjustments, I heard vastly improved image specificity and detail retrieval, smoothed rough edges on high-frequency sounds, and clarified soundstage boundaries and depth. As I listened to Strauss's Alpine Symphony and other works on our recent Recording of the Month, conductor Andris Nelsons's Richard Strauss box set (24/96 WAV, DG 486 2049), even the softest instrumental lines were easily discernible amidst 90 instruments blasting away.
So now that I'd found that the recent upgrades improved my sound, I needed to know which upgrades were responsible for what improvements. I asked friend Scott Campbell to help hold power conditioners in place and slide wires under and through as I wrestled with occasionally intractable Nordost Odin 2 power cables and reconnected the front-end components to the AudioQuest Niagara 7000 power conditioner.
But first we listened to one of Scott's favorite groups, Talk Talk. We chose "Ascension Day" (16/44.1 FLAC, Qobuz) and "I Believe in You (Single Version)" (16/44.1 MQA, Tidal). Then we listened to sonorous baritone Andri Björn Róbertson singing Schumann's "Morgens steh' ich auf und frage" (Every morning I wake and ask), from his album Thorsteinson & Schumann (24/96 WAV, FUG 787). After that, it was Debussy's colorful Sonata for Flute, Viola & Harp, performed by Emmanuel Pahud, Gérard Caussé, and Marie-Pierre Langlamet, on Debussy: Sonates et Trio (24/96 WAV, Erato 0190295773960). Finally, we heard the riotous, pull-out-all-the-stops last movement of Symphonia Domestica from the aforementioned Strauss: Andris Nelsons.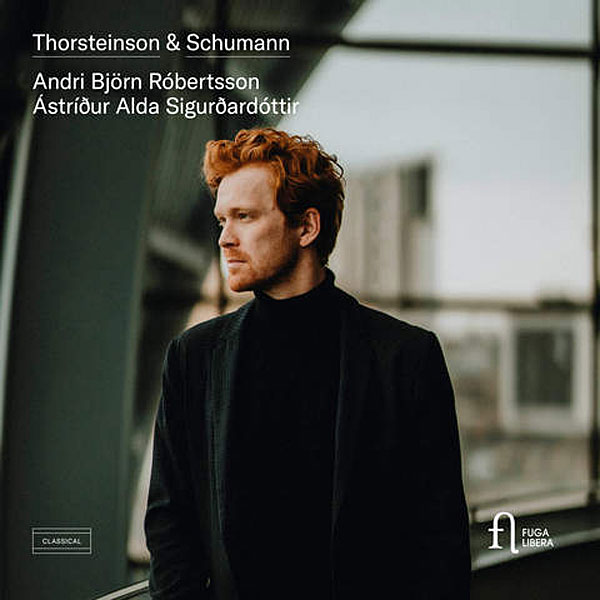 With the S 1000 out of the picture, we experienced less color saturation and transparency, less integration of orchestral instruments in different ranges, thinner and slightly noisier highs, shallower bass, a (relative) lack of clarity on bass lines, and a grayer background. In relative terms, image localization lacked precision. On "I Believe in You," I missed the silence and space that Stromtank power allowed. Reverb around vocals was obscured, and background detail smudged—all small but discernible, repeatable effects. When we returned to the Stromtank, reverb returned, midrange increased, and I felt immersed in a mystical soundfield.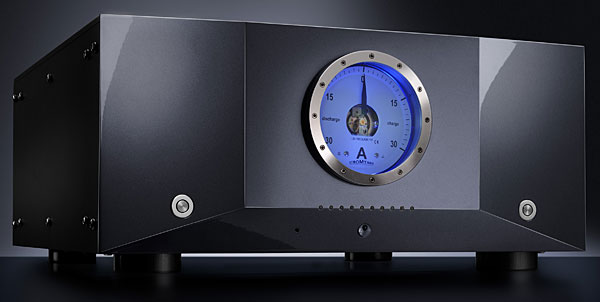 One of the biggest revelations came when, during another listening session, I moved back and forth between the darTZeel NHB-18NS preamp and the Stromtank battery-powered D'Agostino Momentum HD preamp. I had previously declared the battery-powered darTZeel the most detailed and revealing preamp I'd ever heard in my system. With colors more direct and primary than the D'Agostino's softer, more pastel-rich palette, and a soundstage neither as wide nor as far set back, the darTZeel seemed a champion of directness. With Stromtank battery power, the D'Agostino's ability to convey detail increased to darTZeel levels, and its soundstage magic increased. I'd expected the Stromtank S 1000 to improve the sound of my system, but I never thought it would serve as the missing link to component greatness.
Let there be light
The Stromtank S 1000 and its more powerful family members enable you to hear more of what components, rooms, and recordings can deliver. Think of it as the sonic equivalent of removing yellowed varnish from the paintings of Old Masters. Depending upon the level of electrical noise plaguing your setup, the Stromtank, inanimate though it may be, has the potential to reveal more of the human and musical essence that composers, artists, and engineers want you to hear.