A Show Epiphany: the TAD Compact Evolution 1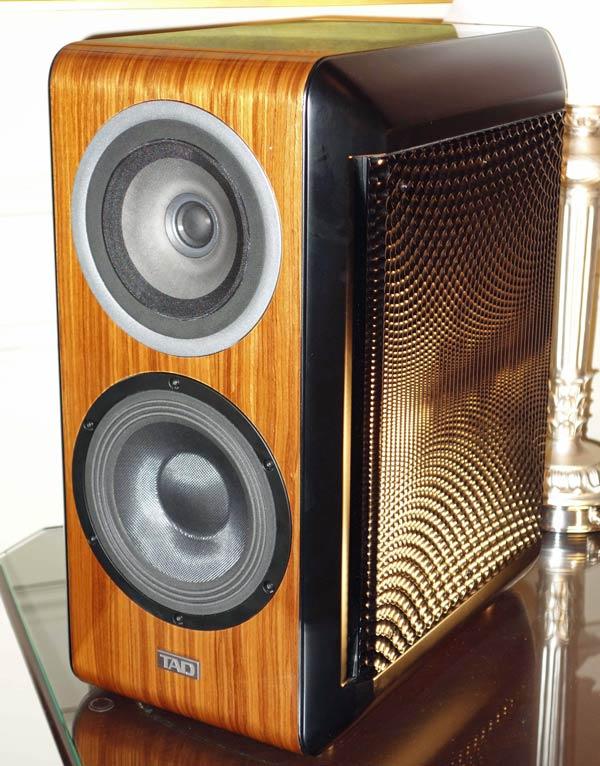 TAD's chief engineer, Andrew Jones, always cheerful and happy, took great pleasure in introducing his newest design, the TAD CE1 Compact Evolution One, a contemporary styled bookshelf loudspeaker. This product produced my once-a-show epiphany for good sound. Of course, the success of a show presentation is a combination of s great equipment but also superb source material—Andrew Jones joked how his staff finds his musical taste most unusual.
Then he played a 1963 recording of Peter, Paul, and Mary that left me speechless. The voices were presented as 3-dimensional sonic holograms, with the most realistic vocal sounds I've heard in a long time. When the song stopped, and there was 10 seconds of silences, Andrew softly said, "Perhaps the staff will be more forgiving after I played this piece."
A voice came from the doorway, "Don't bet on it, we're still going to give you a hard time."
The TAD CE1 is priced at $24,000/pair or $26,000/pair with matching stands. The CE-1 employs TAD's Coherent Source Transducer (CST) driver, which places a dome tweeter concentrically within the midrange cone to produce a time-coherent sound. (The tweeter diaphragm is made of vapor-deposited beryllium.) The midrange uses a magnesium cone, an overhung voice coil. combined with a Multi-layered Aramid Composite Shell (MACS) woofer encased in a newly designed cabinet. The build includes a mix of high-rigidity birch plywood, medium density fiberboard, and exactly cut 10mm aluminum panels.
One interesting feature of this speaker is its use of ports integrated into the sides of the cabinet. Slots on each side of the enclosure flow into flared cavities between the enclosure's wooden side and the aluminum side panels, creating long vertical front and back slots milled into the aluminum. This is said to limit standing waves and unwanted resonances. The center section of the cabinet is finished in olive wood veneer, and finished with a high gloss lacquer. The overall appearance makes for one of the most attractive speakers at CES 2015.