Reinventing An Icon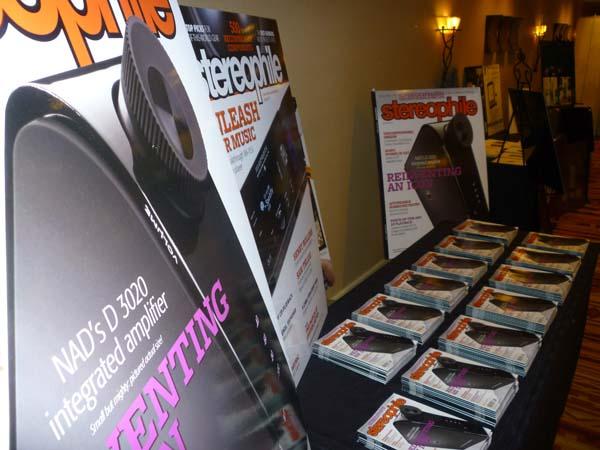 As John Atkinson mentions below, the Marriott's lobby level was converted into a veritable hypermarket of hi-fi goodies: music, accessories, mini systems, and more.
Stereophile
occupied a small table toward the end of one busy hall, where we were happy to supply free copies of our November issue, featuring on its cover NAD's new D 3020 integrated amplifier ($499).
If you weren't at RMAF, you can soon expect to see your own copy of Stereophile, either in your mailbox, your digital inbox, or at your local newsstand. The official on-sale date for our November issue is October 22. We hope you enjoy reading it as much as we enjoyed creating it.