Recording of November 2013: Another Self Portrait (1969–1971)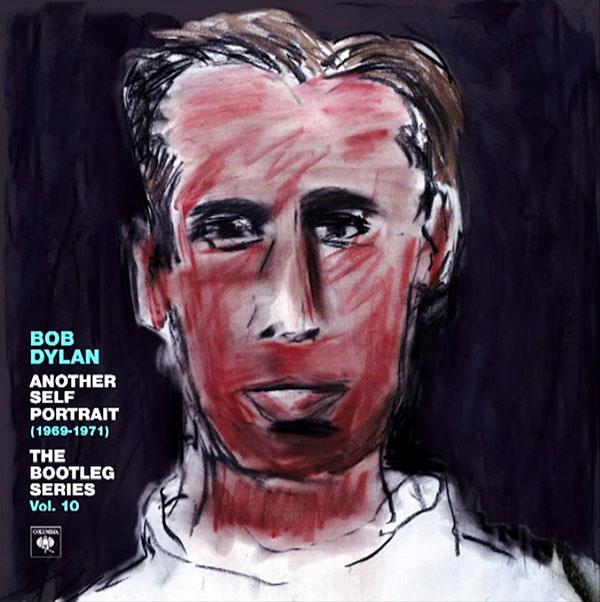 Bob Dylan: Another Self Portrait (1969–1971): The Bootleg Series Vol.10
Columbia/Legacy 88883 73488 2 (4 CDs). 2013. Bob Johnston, Al Kooper, orig. prods.; Neil Wilburn, Don Puluse, Glyn Johns, orig. engs.; Elliot Mazer, Glyn Johns (Isle of Wight disc); Jeff Rosen, Steve Berkowitz, prods.; Greg Calbi, mastering. AAD? TT: 4:06:32
Performance ****½
Sonics ****½
It wasn't until I'd read Michael Metzger's write-up of Self Portrait in "Records To Die For" (Stereophile, February 2002) that I was prompted to revisit Bob Dylan's once-critically-scoffed-at musical enigma from 1970. Sandwiched between the new country of 1969's Nashville Skyline and the decidedly folkier New Morning from late 1970, the two LPs of the original Self Portrait sounded like the work of an artist, albeit one still in his late 20s, wanting to unplug from the world and his already staggering body of work. With its quirky cover versions and unfocused song selection, it left plenty of fans scratching their heads.
But as Metzger suggested, Self Portrait has aged well; once underappreciated, it is now revered. Columbia/Legacy's stellar Bootleg Series of Dylan recordings—live and in-studio, and now numbering in the double digits—is home to masterfully unearthed and polished treasures heretofore unavailable legitimately. Vol.10 adds mightily to Dylan's legacy, and to that of Self Portrait.
Another Self Portrait takes us back to the turbulent years of the first Nixon administration, shortly after Woodstock. All these years later, this now feels like the musical escape many searched for in those dark days, but in a more intimate, benign way than the strident rock and progressive jazz of the day.
The 35-track, two-CD edition comprises unreleased and/or alternate versions of songs, many traditional, from the Self Portrait sessions, as well as ones from Nashville Skyline and, even better, New Morning. The four-CD edition adds the 17 songs of Dylan's previously unreleased Isle of Wight concert of August 31, 1969, with the Band, as well as the original Self Portrait, newly remastered. Splurge on the latter, if you can.
Among the revelations that unfold again and again on Another Self Portrait is just how good a singer the Bard could be. The traditional "Spanish Is the Loving Tongue," an unreleased track from the original Portrait, features Dylan alone on piano, his voice wistful as he sings "Oh how a night would go a-flyin' / All too soon, I'd hear her sighin' / In her sweet and quiet tone / Mi amor, mi corazón." The song, which grew out of an old Charles Badger Clark poem, would later appear on Dylan (1973) with a south-of-the-border flavor, but without these lyrics or this splendor.
An alternate version of Skyline's "I Threw It All Away" again shows off Dylan in his warm, let-me-tell-you-a-story voice as he atones and urges all who listen, "If you find someone who gives you all of her love / Take it to your heart, don't let it stray." It's one of Dylan's most poignant songs, and at 2:21 one of his most economical. Charlie McCoy and Kenneth Buttrey, Nashville players and members of A-list session band Area Code 615, are heard here, and frequently on Another Self Portrait.
Another world-class participant is George Harrison, contributing guitar to "Working on a Guru," an unreleased Dylan song from New Morning, with a pinch of "Old Brown Shoe." Harrison also sings and plays guitar in "Time Passes Slowly #1." Musical nectar. As is the jubilant, upbeat "New Morning"—with horns! It's as if Dylan's trying to exorcize the tumult of the day, the hell with Nixon and the war.
Also wafting throughout the collection are the ghosts of heroes Woody Guthrie (no Guthrie songs here, though), in "Railroad Bill" and Dylan's own "Only a Hobo," and Lead Belly ("Bring Me a Little Water").
Then there's the Isle of Wight concert, four months after Skyline's release and just before the unveiling of the Band's seminal second album. Fittingly, Dylan imbues many of the vocals with his sweet twang of the time, with Robertson, Danko, Hudson, Manuel, and Helm his ace accomplices. "It Ain't Me Babe," part of Dylan's solo segment, feels like it could've come from Skyline, despite being written years earlier. Same with the loose "One Too Many Mornings" and the boozy "The Mighty Quinn." More delicate is a solo "Wild Mountain Thyme," earlier recorded by Dylan proteges the Byrds, and a retro "To Ramona," in which what could be some minor amp buzz provides a touch of additional intimacy to a timeless concert, one Dylan sounds happy to be playing (footnote 1).
In a collection generous in songs not written by Dylan, it's interesting that the words of a relatively obscure songwriter nicely sum up the Another Self Portrait vibe: relax, slow down, and savor the moment rather than rebel against it. Accompanying himself on harmonica and joined by Al Kooper and David Bromberg, the master sings, "Take off your thirsty boots / And stay for a while / Your feet are hot and weary / From a dusty mile." "Thirsty Boots" was written by Eric Andersen, and the greatest songwriter of our time sings it as if it were his own. Here, indeed, it is.—David Sokol
---
Footnote 1: What I found fascinating about the Isle of Wight concert was the way the Band almost staggered into each song's intro. It's as if Dylan didn't have a set list, instead reaching into his memory to select the song on the fly, secure in the knowledge that the Band would recognize the first note.—
John Atkinson