Peachtree sanaDAC Preamp/DAC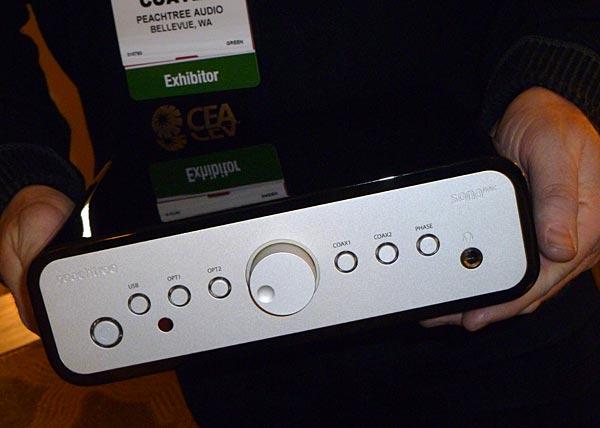 Peachtree has several new digital products of note this year, one being the sanaDAC which will retail somewhere south of $1,500. It features native 36 bit architecture to process both PCM and DSD and has both balanced and unbalanced analog outputs on the back. There are a complete set of five digital inputs on the back as well as 1/4 inch headphone jack on the front backed by a 800mW (8 ohms) amp.
There will be more products in the series, such as a sanaAMP around the $1k range.