Olive O6HD Music Server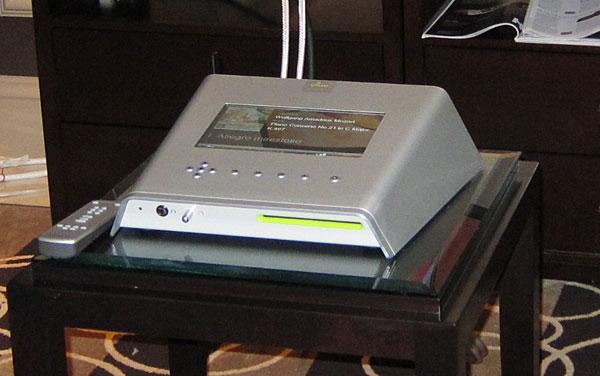 With the show spread out between a half dozen hotels, and Las Vegas one of the most inefficient cities to move around in, it's tough to see everything. I simply ran out of time before getting over to the Bellagio to see Olive, but Kal Rubinson was able to make it one morning.
His photo above shows the company's new O6HD which is described as a "music server for audiophiles". On top is a modest 10.1" touch screen and inside is a fully balanced differential DAC design that can run at 24bit/192kHz. There is also a headphone jack and slot for ripping discs under the lip on the front. Internal storage is 2TB and it has both balanced and unbalanced analog outputs in addition to HDMI, USB, Ethernet and WiFi which supports the free iPad/iPhone apps. Price is $4,999.