New Music: Suun's "Bambi" & "Red Song"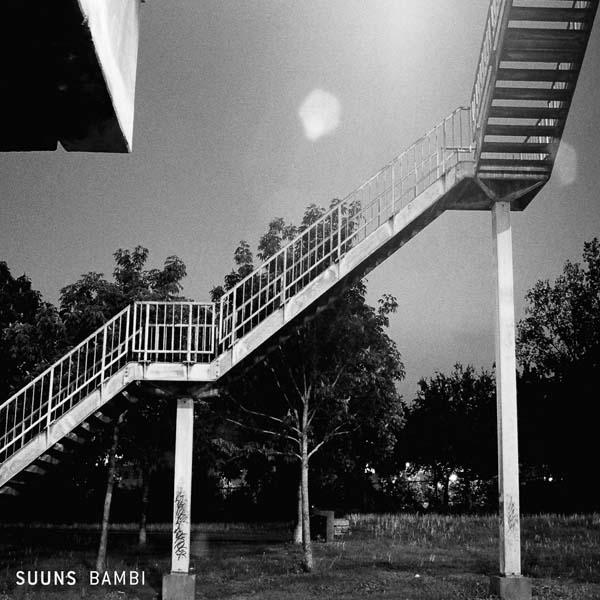 I've been enjoying "Bambi" and "Red Song," two new pulsing, angular, seductive tracks from Montreal's Suuns.
Suuns - Bambi b/w Red Song by DOJAGSC
The band explains:
With a couple weeks off this summer in Montreal, we thought we'd take a crack at a few new songs. Stark and futuristic, these are extended jams that may or may not materialize as condensed versions of themselves on records to come. Open air textures, repetition and exploration were the name of the game for us on this one, and the finished product is a refined mining of the ideas that came out. "Bambi" is a creepy story of love lost and found, while "Red Song" is just that: a song about color.
Suuns play tonight at the Mercury Lounge here in NYC, then hit the road and cross the Atlantic Ocean, touring throughout the fall. "Bambi" backed with "Red Sun" will be available on 12" vinyl on November 15, thanks to Secretly Canadian.