Manfred Eicher: "You Can't Record Everybody" Page 2
The label's breakthrough came in 1971, when Eicher produced
Facing You
, a solo piano album by Keith Jarrett. (It was recorded in Oslo, where Jarrett was touring with Miles Davis's band.) Soon after, Jarrett signed a contract with Columbia, but then, in 1973, in an astonishing move, since dubbed "The Great Purge" and "Bad Day at Black Rock," Columbia dropped Monk, Mingus, Evans, Ornette Coleman, and Jarrett all on the same day. Eicher wrote Jarrett again, offering to sign him to ECM. Jarrett agreed, on the condition that he could do whatever he wanted. Eicher, of course, assented.
Eicher did suggest a few ideas, one of which envisioned a jazz trio with Gary Peacock on bass and Jack DeJohnette on drums. Jarrett turned the notion down, preferring to make more solo albums. He set out on a solo tour of several European cities, and, in January 1975, on one of those stops, at the opera house in Cologne, recorded what came to be called The Köln Concert, a live two-LP album of completely improvised music, at turns meditative, rollicking, and folksy. It was a smash hit, still standing as the most popular solo jazz record in history, selling (according to ECM's publicity director, Tina Pelikan) nearly 4 million copies to date.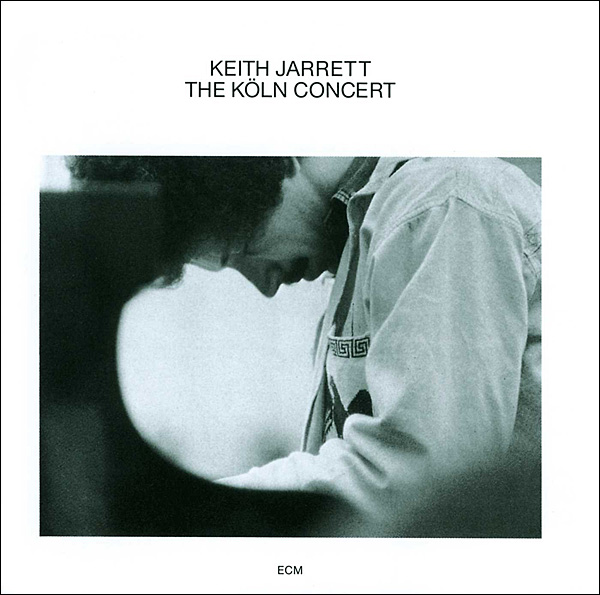 Jarrett remained a staple of the label, recording more than 80 albums, mainly jazz but also highly regarded recitals of works by Bach, Mozart, and Shostakovich. In 1983, he finally agreed to front the trio with Peacock and DeJohnette, which has since recorded 20 albums, most of them very successful, and which also defies the ECM stereotype: The group, called the Standards Trio, plays almost nothing but standards.
Besides the Köln Concert, the label's biggest commercial successes include Chick Corea's Return to Forever, Jarrett's The Melody at Night, With You, three Pat Metheny albums (Offramp, Bright Size Life, and 80/81), and a quirky hybrid called Officium, which features jazz saxophonist Jan Garbarek riffing over Medieval vocalizing by the Hilliard Ensemble.
Critics often cite Officium as Exhibit A in the case against ECM as too white and insufficiently swinging. One old joke has it that ECM stands for "Excessively Cerebral Musings." When Stanley Crouch and Wynton Marsalis decried some trends in contemporary jazz for adopting European influences at the expense of African rhythms, they were decrying ECM.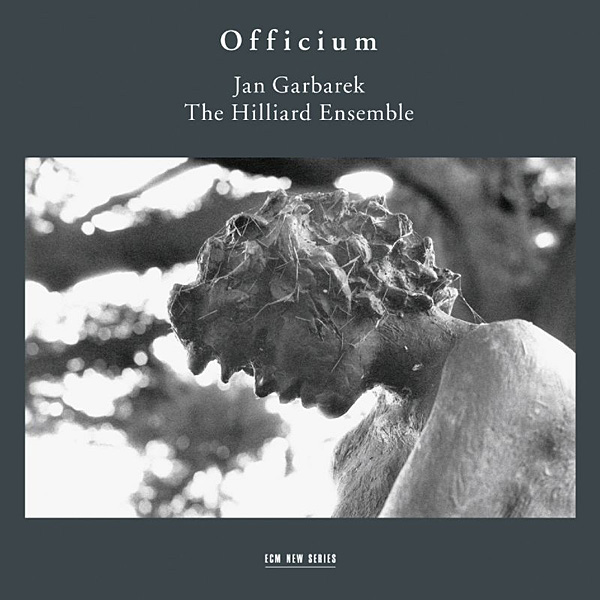 Officium also typifies a sonic signature that is often associated with ECM: an ethereal almost New Age moodiness and an abundance of reverb. Paul Motian's 1974 album, Tribute, encased saxophonist Carlos Ward in so much reverb, he sounded like Jan Garbarek. (When I noted this to one jazz critic, he said, "Now that you mention it, Manfred made a lot of saxophonists sound like Garbarek," whose brash reediness, I should mention, is not to my taste.) Ten years ago, I saw a terrific jazz trio—Jason Moran on piano, Chris Potter on tenor sax, Paul Motian on drums—playing at the Village Vanguard. It was a sweat-soaked session, each musician at top form, egging on the others to new heights of improvisational invention. Potter sounded like himself (Eicher had long ago dropped his penchant for sculpting sound in a certain shape), but Eicher cherry-picked the airiest, most balladic tracks and, in postproduction, made the Vanguard, an intimate, acoustically tight New York cellar nightclub, seem a bit more spacious than it is. The album, fittingly called Lost in a Dream, is a fine work, but it's a twee version of the band I saw that night.
Eicher chafes at the notion of an identifiable signature. "We have more than 1600 albums in the catalogue, in many styles, recorded in many ways," he said. "So we consider the idea of a single 'ECM sound' to be a fiction." He does, however, acknowledge a personal preference for a spacious ambience. "Most modern studios are acoustically neutral, so it is necessary to construct the appropriate ambience for the music in question," he said. Many albums in his ECM New Series, which is devoted to contemporary classical music, are recorded in churches and concert halls. Why? "For the space."
Still, Eicher has a point: Not all of his albums have this excessively spacious ambience. The two duet discs by Jarrett and Charlie Haden, Jasmine and Last Dance, capture the natural acoustic of Jarrett's small home studio, where they were recorded in a single session in 2007. (Some critics even found the sound "dry," though I disagree; they're gorgeous albums, musically and sonically.) Nor is airiness as dominant a flavor on the menu. Far from Over, the sextet album recorded in 2017 by pianist Vijay Iyer, one of Eicher's recent hires, resembles some of the more progressive tracks from Blue Note's post-bop period.
Even so, to a degree unmatched by any jazz label since Alfred Lion's Blue Note, ECM reflects the tastes of one person. This extends not just to the musicians, the types of music, and the vibe of the sound, but also to the look of the covers—a rare combination of spare and striking, doing what a cover is supposed to do: attract browsers to the object and give them a fair idea of what's inside. Many of the covers are reproductions of works by some of Eicher's favorite visual artists. "Agnes Martin, Cy Twombly, Antoni TÖpies, Robert Rauschenberg, and Mark Rothko influenced some early designs," he said. "And there has been a lot of influence from film, from Jean-Luc Godard above all." (Eicher is a good friend of Godard and has helped select the music for several of his more recent films.)
A source of Eicher's success is that he notices musicians who have escaped the attention of other producers and welcomes risks that others eschew. In 1978, he produced Steve Reich's minimalist breakthrough, Music for 18 Musicians, after Deutsche Grammophon took a pass, then went on to produce several more Reich albums. In 1980, while driving from Stuttgart to Zurich, he heard a piece of music on the radio unlike anything he'd heard before. He later found out that it was Tabula Rasa, by an obscure Estonian composer named Arvo Pärt; four years later, ECM released a recording of that music, the first of many collaborations with Pärt, which launched a spinoff label called ECM New Series and, more than that, launched Pärt's career as a major force in late 20th-century music—in effect, helping to change the course of that music.
His risk-taking is also the source of his many misfires, an inevitable result of producing so many albums with so little care for the financial bottom line. (Some of his EuroPop-medieval fusion projects strike me as annoying to the point of parody.) Still, it's astonishing how many innovations Eicher has spawned. Before ECM, Keith Jarrett had never recorded a solo album. No one had thought to pair pianist Chick Corea and vibraphonist Gary Burton as a duet, or to put together trumpeter Don Cherry, British tabla player Collin Walcott, and Brazilian percussionist Naná Vasconcelos into a trio, called Codona. For better or worse, no one outside northern Europe would have heard of a slew of continental jazz musicians, notably Garbarek, if Eicher hadn't put them together with the likes of Jarrett, Charlie Haden, and the Hilliard Ensemble.
Pianist Ethan Iverson, who recently signed with ECM, says of Eicher, "He's heard so much and heard it so deeply. I've had a couple moments in the studio with Billy Hart or Mark Turner where 'playing for Manfred' had a really positive effect on the music. A few years ago, he expressed sincere love of 'Jade Visions' [the sparest, most meditative track from Bill Evans's Sunday at the Village Vanguard]. I listened to it again and could hear that reflective yet searching sonority extend out through the whole ECM ethos. This gave me a bit more confidence when submitting my tape of Vanguard tracks, Common Practice, with Tom Harrell, who then worked on the sound and chose the order of the tracks."
I asked Eicher if there were any musicians that he'd tried to record but hadn't quite managed to pull it off. "At one point, there was talk of a Keith Jarrett-Miles Davis duo album," he revealed. This happened in 1976, after the release of Jarrett's pipe-organ album, Hymns/Spheres. "Miles had heard and liked this album." But Davis's long-standing contract with Columbia Records (which hadn't dropped him when they purged Mingus, Evans, and the other jazz legends a few years earlier) blocked the project from moving ahead. "That might have been nice," Eicher mused, "but you can't record everybody."