Listening #166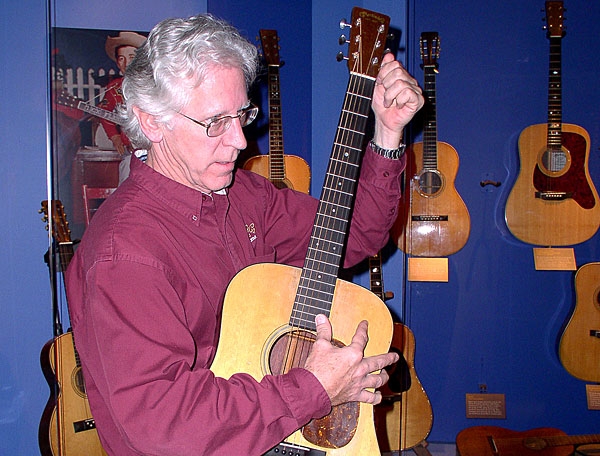 They don't make 'em like they used to.
That aphorism has few fans among people shopping for cancer drugs, contact lenses, GPS receivers, and laptop computers, all of which seem to get better with each passing year. Hell, even I know that.
It earns a more positive reply from anyone who's shopping for an oriental rug, or a fly rod, or a tweed jacket, or a musical instrument—people who will tell you that their fond response to the market for vintage examples of such goods is motivated by two things: older products were better made than their newer counterparts (better designs, better materials, better manufacturing techniques), and some, if not all, of those products, over time, actually improve with use.
Take musical instruments: Many, if not most, adult westerners are aware that the stringed instruments made in the late 17th and early 18th centuries by Antonio Stradivari are prized not only for their superior sound but also for their seven- and eight-figure values. Less well known—though common knowledge among certain male baby boomers, a group for whom this magazine's founder felt a special warmth—is the extent to which other instruments, including those associated with more modern music, have earned similar distinctions. There are markets for vintage drums, mandolins, banjos, analog synthesizers—and, of course, guitars.
The market for the last is thought by some to have been kick-started by a 1975 auction in which musician Stephen Stills and a Japanese industrialist fought a bidding war over a WWII-era Martin guitar. Because the final price was in the high four figures—a remarkable amount for the time—the event is linked to the endurance of guitar shops that cater more to the investor than to the musician, and whose proprietors, many of whom are otherwise scrupulous, engage in a continual effort to raise prices for no reason other than the hope and expectation that the market will bear them (footnote 1).
All of which begs the question: Are vintage stringed instruments—or fly rods, or rugs, or what have you—really better than the newer products with which they compete for consumer attention? In numbers far too great to be written off as kooks, paying customers certainly think so.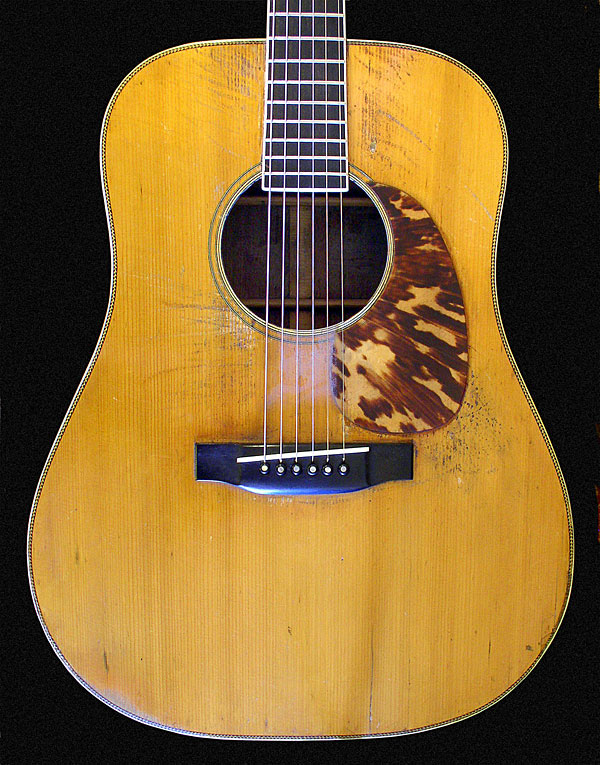 No one wants vintage computers and everyone wants vintage wines. (Indeed, the word vintage is derived from the Latin word for wine.) At what point on this continuum do we place our own little world? Can some vintage hi-fi components be considered superior to the domestic-audio goods being designed and made today?
That's thin-icier, especially for Americans, who arguably have a stronger-than-average connection to the whole technological-progress-is-always-a-good-thing thing. Consider also that, in addition to music lovers and record collectors—overlapping groups with distinctly if subtly different psychologies—domestic audio has also traditionally attracted considerable numbers of decidedly technology-friendly hobbyists (read: nerds), who inhabit our world for reasons of their own. Telling these people that there may exist some vintage audio products (or even just one) that reliably outpunch their modern counterparts is like telling them that the Mercury space capsule was superior to the shuttle Endeavour: they become agitated. Tell them that measurements currently in use do not explain these superiorities and they go apoplectic.
I am not entirely unsympathetic to their point of view, even as I find their prim rage silly and sad: As the very mortal voice in Robert Frost's "Choose Something Like a Star" demands in frustration,
Talk Fahrenheit, talk Centigrade.
Use language we can comprehend.
Tell us what Elements you blend.
It gives us strangely little aid . . .
The thing is, insofar as I know, bamboo fly rods tend not to be made by people in white lab coats who declare their products to be measurably superior to everyone else's—even though, with a bit of ingenuity, those manufacturers could surely cook up a regimen with the gloss of authority and do just that. (Once again do anglers distinguish themselves as the most moral of men and women.) The same thing applies to the makers, often nomadic, of hand-knotted rugs, who endure in their craft in the face of competition from vendors of cheap "hand-tufted" rugs that look superficially similar, and could probably be scientifically proven to be of comparable durability.
Apart from occasional flirtations with letting physicists design acoustic stringed instruments—the Gibson company's Mark series of guitars from 1973, which flopped, was the most notorious such episode—most luthiers adhere to proven designs and strive to refine their own techniques rather than create "revolutionary" new products. And every time the scientific community presumes to prove, by means of blind A/B testing, that most musicians can't tell the sound of a Stradivarius from a contemporary violin—I believe the most recent such farce was the 2012 test sponsored by the National Academy of Sciences (footnote 2)—the rest of us merely pause for a moment, laugh at them, and carry on as before.
But audiophiles? Nope. We're as cowed by the nerds in the white lab coats as we are by the bullies who insult us into submission on the chatsites and the swindlers who browbeat us into semiannually buying revised versions of the same overpriced shit at the audio salons. O, mensch! Tief ist ihr Weh!
Was mir das Elektromagneten erzählt
A précis of the problem so far: If there really are such things as vintage audio components—or even entire vintage audio technologies—that are superior to modern versions of same, it would scarcely matter to the considerable number of audiophiles who are even less likely than other consumers to admit it.
But the fact is, some vintage-audio products really are better made than their present-day competition. More to the point, some vintage-audio products—and I know a few intelligent, reasonable people who would change some to most—are better designed than modern products that purport to do the same job. The people who designed the classic products sold by Western Electric, RCA, Siemens, Tannoy, and other golden-age companies weren't just reshuffling the audio-technology deck in an effort to get last year's consumers to buy next year's models: they were using all of their engineering know-how and the best materials at their disposal to achieve a breathtaking level of realism in music and speech reproduction. The companies they inspired—including Altec, Acoustical Quad, Leak, Neumann, Ortofon, Garrard, EMT, Klipsch, Jensen, and Marantz—strove to do pretty much the same.
---
Footnote 1: Here I make a shameless plug for TR Crandall, in Manhattan's East Village, a vintage-guitar shop that is, with Nashville's Gruhn Guitars and Carter Vintage Guitars, one of the most congenial and most reliably honest of sources, whose repair and restoration work are superb, and whose prices are very fair.
Footnote 2: "Player Preferences Among New and Old Violins" by Claudia Fritz, Joseph Curtin, et al., Proceedings of the National Academy of Sciences of the United States of America, January 3, 2012.