Jose James, Yesterday I Had the Blues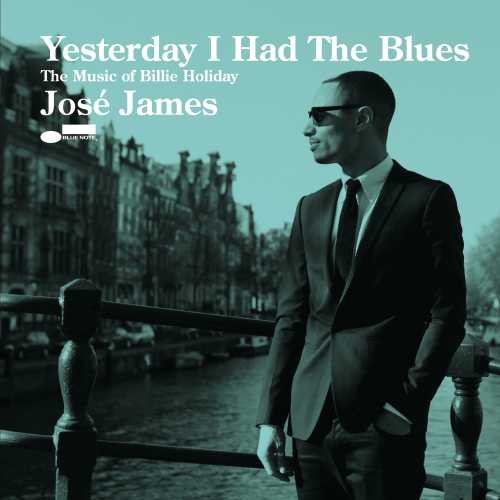 I'm usually not a fan of male baritone jazz singers, not even Johnny Hartman (except, of course, on his album with Coltrane): they tend too much toward the operatic, and they're usually too smooth, too eyebrow-arched suave, for my taste anyway. But Jose James is something else, and his new album,
Yesterday I Had the Blues
(Blue Note), goes down like a rare vintage port on a chilly night.
This is one of several Billie Holiday tributes in her centenary year, and James whisks a blend of sorrow, desire, and wistfulness into such anthems of achy romance as "Body and Soul," "I Thought About You," "Lover Man," "Fine and Mellow," and, leading things off, "Good Morning Heartache."
James has chops—check out his spine-tingling falsetto on "Tenderly"—and enough self-assuredness to hold a note that's slightly off-key, for quite a while, until the chord comes around and makes it right.
He's backed by a consummate rhythm section: Jason Moran, taking his own strolls and shuffles on piano without ever stepping out of his sideman's role; John Patitucci, a steady, tasty anchor on bass; and Eric Harland (who's played with Moran on Charles Lloyd's albums), rolling subtle twists on drums.
The session was recorded and mixed at Sear Sound's Studio C by the venue's chief engineer, Chris Allen, using a lot of tube microphones (a U-47 on the voice, a pair of U-67s on the piano, a Telefunken on the bass, and a mix of tubes and ribbons over the drums), laid down in 24/96, and it sounds like that—warm and present, but not in the slightest bit flabby: the bass line is taut, and when Moran hammers the keyboard, as he does once in a while for emphasis, the sound doesn't just get louder, it swells, it expands into the room, like it should.