Of Headphones to Come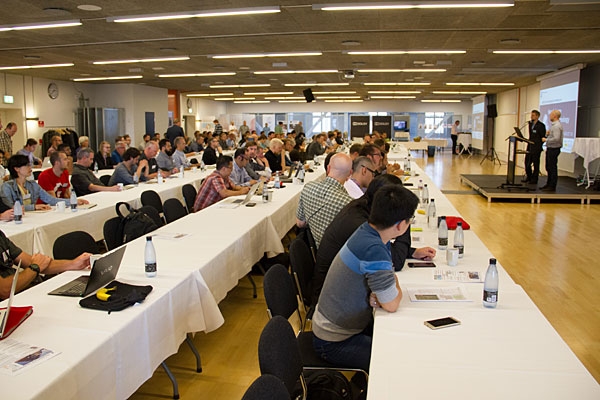 I figured it was coming, but it wasn't until just after I'd returned from the Audio Engineering Society's 2016 International Conference on Headphone Technology—held last August in Aalborg, Denmark—and was writing up my report and summary on the event for InnerFidelity.com (footnote 1) that I knew for sure: Headphones are about to change . . . a lot.
I'd like to take you on a little ride into the future of headphones, but first we'll have to go back to the past, for some context. Until 1970 or so, headphones were mostly used in professional recording studios, audiology labs, broadcast studios, and the like. Consumers didn't use them much. Stax's first electrostatic earspeakers appeared in 1960, and slowly gathered a few fans among audiophiles, but that market niche was very small. In 1970, when Koss introduced the Pro4AA dynamic headphones, a few consumers began to take notice. I was one of them. With my paper-route money, I bought a pair of Pro4AAs in 1972, so I could listen to Pink Floyd at night as my little brother slept in the bunk above.
Then, in 1979, with the introduction of the Sony Walkman, consumers for the first time began using headphones in large numbers. Of course, their attention was mostly on the Walkman itself—headphones were mere accessories to that device. It would take something much bigger for headphones to become a viable product in the minds of most consumers.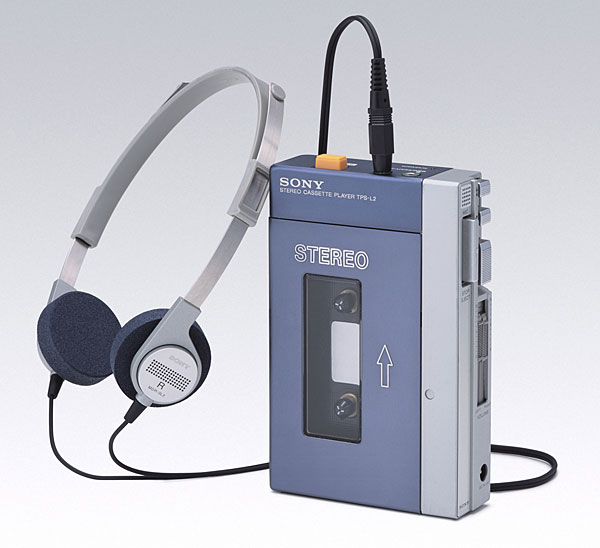 By 1990, little had changed—headphones remained hung on the accessories rack, next to the cables and adapters. But headphones did begin to appear in high-end audio. In Stereophile, Corey Greenberg fawned over Grado's nifty SR60 model ($69), and Stax's pricey electrostatic headphones sold reasonably well among serious audiophiles who needed to keep the noise level down at night.
Many will say that enthusiasm for high-end headphones really began when I founded the sales and manufacturing company HeadRoom, in 1992, and started building a variety of portable and home headphone amplifiers for consumers. But I'd say it began with the coming of the Internet and, a few years later, the online HeadWize headphone forum. Enthusiasm for headphones as a hobby began with online camaraderie, and continues to this day in the virtual town squares of head-fi.org, head-case.org, superbestaudiofriends.org, r/headphones on Reddit, and elsewhere.
Back then, for the most part, audiophiles were reluctant to accept headphones as high-end transducers. They had a point: The headphones of that era didn't sound very good. It would be some time before the sounds of headphones began to rival those of high-end speakers. In fact, we might not quite be there even today.
Headphone geeks made a lot of noise online, but their numbers were slow to grow. Nonetheless, manufacturers became aware of the small but growing market they represented, and—likely due to the remarkable ability of hardcore enthusiasts to spread advice via the Web—began to improve and introduce products for enthusiastic listeners. While this was a time of slow, steady growth in premium headphones costing ca $250–$400, this market niche remained of secondary concern to manufacturers focused on cheap consumer products, expensive pro-audio gear, and special-purpose headphones.
Bottom line: Until the 2000s, the only really strong force driving headphones was portable players. And there, the attention was not on the headphones but on the players, as they morphed from cassette to CD to MP3.
Then, two big things happened.
In 2001, Apple introduced the iPod, and instantly made every preceding portable music player seem clunky and outdated. The focus of buyers' awareness was still on the player, but a few years later, Apple's "silhouette" ad campaign seemed to subconsciously attract consumers' attention to the dancing white wires of the iPod's earbuds. Not only was your physical-media player no longer cool, your stupid foamy-puff, on-ear headphones weren't, either.
Then, in about 2006, Noel Lee, Head Monster of Monster Cable, got together with Jimmy Iovine and Dr. Dre to produce the first Monster Beats by Dre headphone model. A massive guerrilla marketing campaign ensued, and sports photographers found ample opportunity to snap pics of superstars with headphones slung around their necks, providing millions of dollars' worth of free advertising as fans ate up the images. The kids went wild—cans were cool—and it turned out that a large proportion of consumers were suddenly willing to spend $300 on headphones: easily ten times more than they'd have thought of spending just a few years before. Finally, consumers had awakened to the idea that maybe they ought to think about buying a pair of decent headphones, and Beats began to dominate the headphone market. Unfortunately, the sound quality of the first Beats models was far from decent.
The last ten years have seen a feeding frenzy around consumers' willingness to shell out healthy wads of cash on headphones made by a plethora of new headphone manufacturers: AIAIAI, AudioFly, House of Marley, SMS, Sol Republic, and Soul, to name just a few. The rapid rise of the smartphone, which has put a music player in nearly every pocket, added more blood to the water. Prices rose, and manufacturers enjoyed higher margins of profit—but to remain competitive and relevant, they also had to improve product styling, comfort, reliability—even sound quality. As a result, progress in all aspects of headphone performance has been far more rapid in the last ten years than in the preceding decades.
Which brings me to today. Headphones now have strong cultural momentum. Consumers know they need a pair, and perhaps multiple pairs, depending on their use: sweat-proof for fitness, noise-canceling for travel, wireless for portable convenience, etc. Some makers have focused on specific applications: Bose on noise cancelers, Jaybird on sports headphones, and Focal in the premium category. Beats remains the 800-lb gorilla in the room, however, with extraordinary dominance in the various headphone submarkets. According to the market-research firm NPD Group, Beats' sales revenues in 2015 dominated the markets: 46% of Bluetooth headphones, 49% of fitness models, and a whopping 60% of premium headphones (which NPD defines as headphones retailing for more than $100). Bottom line: Headphones are big money makers, which means that manufacturers are highly motivated to make the next cool headphone model.
Everything I've said so far describes what you see out there every day. But headphones have an inner meaning—of what they are and could be to those who design and desire them. The sounds you hear through headphones are not added to your natural acoustic environment, but replace it with a new acoustical space that contains the audio from your music and movies. The problem is that headphones don't sound at all like a natural acoustic environment—all the sound is inside your skull. Headphone designers have always known that if they could crack the nut of making headphones sound like speakers—that is, as if the sounds were coming from outside your skull—it would mean big money.
That is a very hard nut to crack, but it hasn't stopped manufacturers from trying. AKG, in their K1000, and Stax, in a number of models, have hung large planar drivers as far from the ears as possible, to mimic the effects of speakers. Gaming and home-theater companies have put multiple drivers in each earcup, to direct sound at the ear from multiple angles. None of these methods works convincingly.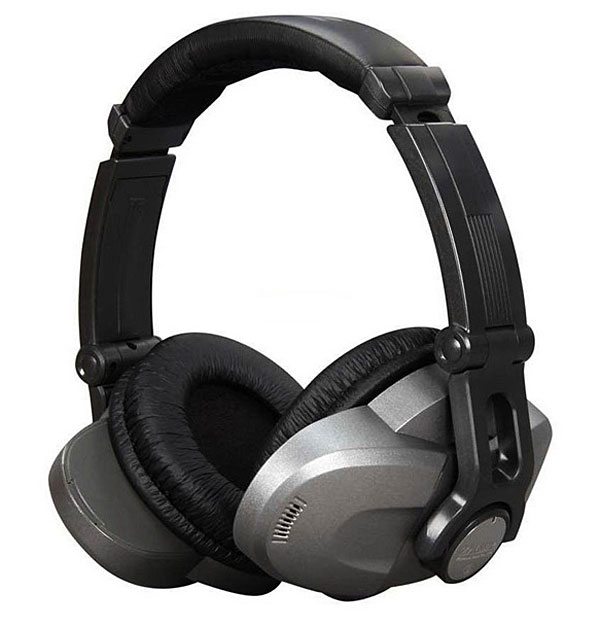 The only commercially available system that convincingly takes sound out of your head is the Smyth Realiser A8. This system is custom-tuned to the response of your own ears: microphones are placed in your ears, to pick up the sounds of calibration signals played through the speakers of your surround-sound system. This is one of two keys to creating, through headphones, convincing external localization of sounds: having it tuned to the anatomy of a listener's own ears by measuring that listener's unique and specific head-related transfer function (HRTF).
The HRTF is a set of a few dozen to a few hundred frequency-response measurements taken at various angles around the head. Traditionally, this has been done with the listener sitting in an anechoic chamber with his or her head stabilized in one position. A loudspeaker is then moved through various angles of azimuth and elevation around the listener's head, with measurements taken at each position. The process is time-consuming and expensive, but when it's done, and digital signal-processing (DSP) filters for that listener have been developed from the data captured, the result can be a convincingly immersive sound.
The other key technology required to use headphones to create a believable virtual sonic landscape is to add head-position tracking. Then, when you move your head, the acoustic image remains in place in the virtual room, and doesn't move along with your head. The Smyth Realiser has a head tracker mounted on the headphones. Using input from the tracker, the Realiser adjusts the HRTF in DSP so that, as you turn your head gently from side to side, the positions of the virtual speakers presented to you through the headphones remain fixed in the real-world space around you. Adding head tracking to personalized HRTFs is the holy grail of virtual audio via headphones.
So we have two key ingredients for the growth of the headphone market:
1) A rabid, wallet-opening strength of desire for headphones on the part of consumers, giving manufacturers lots of money to invest in product development. (Headphones are pretty high-margin products—there are lots of profit dollars to work with.)
2) A clear path for the future development of headphones with virtual-audio technology.
---
Footnote 1: To dive deeper, read my
reports
on many of the papers delivered.